How to Store Wooden Furniture Properly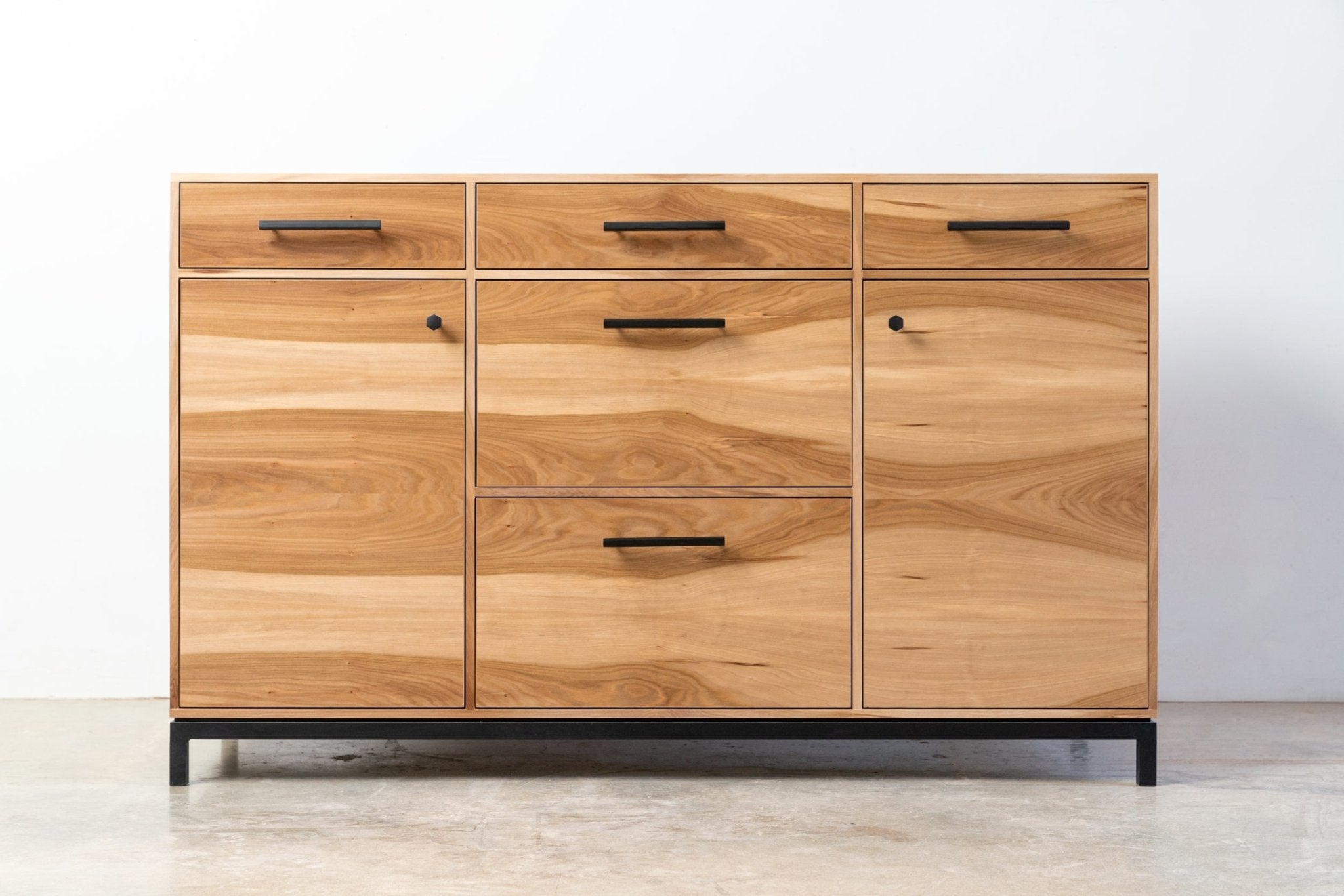 More often than not, people think that storing wooden furniture is easy. You simply take your piece and place it in a storage unit, right? Well, not quite. In order to store wooden furniture properly, you need to know how to prepare it, and how to find and work with a decent storage company. Luckily, we are here to take you through the whole process.
Prepare wooden furniture for storage
In order to properly store wooden furniture, you first need to prepare it. Simply putting it in a storage unit places it under significant risk of damage, either due to moisture or temperature. So, to protect your furniture, you need to prepare it for bad weather conditions and ensure that no (or as little as possible) moisture comes into contact with it.
Dismantling
If possible, you should start your preparation by dismantling your wooden piece. Large dining tables especially can be much easier to store if you first dismantle them. But, not all pieces can be dismantled, which is why you need to be careful with yours. Older, antique furniture can be terribly difficult to dismantle as years of use have made it quite stiff. It often happens that people break their valuable pieces simply because they push too hard. So, when dismantling, keep in mind that you are supposed to reassemble it afterward. Slow and monitored pressure is what you are looking for, and remember to use the right tools. If you cannot dismantle a piece, it is better to store it as it is, than to risk breaking it.
Cleaning
Regardless of whether you've dismantled your furniture, you'll need to clean it thoroughly. Even if you use it regularly, there can be spots with piled up dust or even dirt. So, do yourself a favor, and clean your wooden pieces. A simple solution of warm water and dishwashing soap should be more than enough to make your furniture shine. After that, you need to dry it off and polish it. That way, you will help protect it from dirt and moisture.
Wrapping, padding, and packing
In order to properly pack furniture, there are three parts you'll need to handle. Wrapping, padding, and packing:
Wrapping - In order to protect your furniture from moisture, you will need to wrap it. To do this, you can get wrapping supplies, or you can use simple cloth fabric.

Padding - This is to protect your furniture from physical impact. Ideally, you will use bubble wrap, as it is both easiest to apply and lightweight. But, you can also use other materials. Just make sure to place extra padding at the corners of your furniture, as you are most likely to damage them during transport.

Packing - If you've managed to disassemble your furniture, you should look into packing the pieces into boxes. Cardboard boxes should give you enough protection, just as long as they are properly sized. Remember the box should be big enough to contain both the item and the padding and wrapping. Yet, it should also be small enough so that the items don't move around freely.
Picking the right storage service
With your furniture ready and waiting, the only thing remaining is to pick the right company to help you. Now, ideally, you will find a local company that provides both relocation and storage services. Such companies will help you with loading and unloading, as well as provide you with a storage unit where your items can stay safe for a long time. Some even offer packing services, which can make preparing your furniture for storage even easier. The important thing to remember is to read online reviews and see what other people have to say about their storage service.
Long-term vs short-term
One of the more important aspects to figure out before you hire a storage company is whether you plan on storing your items for a short time or for prolonged periods. Certain companies will allow you to prolong your short-term storage contract, but this will cost you much more than if you were to get long-term storage right off the bat. So, carefully consider what you are looking for before you start your search.
Climate controlled units
Depending on where you live, and the state of your furniture, you might look into temperature-controlled units. Even the best storage units aren't safe from weather conditions, and some pieces of furniture can be terribly fragile, even with top wrapping and padding. In this case, it is usually a good idea to opt for climate-controlled units. They will be more expensive, but the extra safety may be the only thing that will keep your furniture intact. That way, you'll be able to bring it out and liven up your living room when need be. All in all, it is usually a good idea to consult with your storage company as it should be in their interest to provide you the best possible storage service.
Find a local, cost-effective company
The closer your storage company is, the easier it will be to store wooden furniture. Furthermore, if you plan on hiring them to relocate you, they will be able to do it at a relatively small cost, simply because they are nearby.
On the other hand, try to prioritize the quality of service over the cost-effectiveness as much as possible. Remember that you are storing valuable items and that your storage providers should be reliable and safe above all.
A final thing to note before you store wooden furniture
One final thing we are going to mention regarding storing wooden furniture is that you should always get storage insurance. If your storage company provides one, great. However, before you opt for it, make sure that you understand it properly and that you know what you will have to go through if something happens. Don't shy away from hiring legal counsel if some part of the contract is unclear. You can even opt for getting a separate contract with an insurance company. This is usually the best course of action if you plan on storing valuable and expensive antique furniture.