Guide to protecting your furniture from damage when moving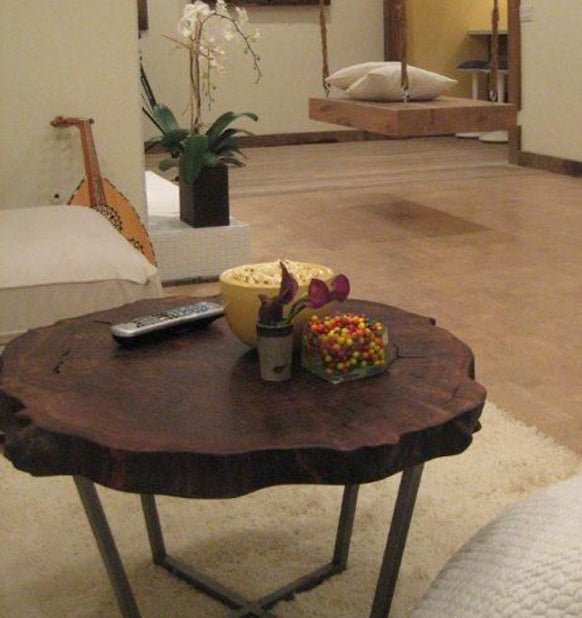 If you have a relocation looming in the foreseeable future, you are probably already neck-deep in different moving tasks. From hiring reliable movers to polishing wood furniture so that it looks good after the move, you have probably found yourself running out of time. During all this hassle, there's one thing that will constantly be on your mind - safety. How should you approach the process of protecting your furniture from damage when moving? There are a few things you should do if you want all of your items to survive the transport damage-free. Let's find out what they are.
Look into different insurance options
We'll just put it out there - accidents are sometimes an integral part of the relocation process. The reason why moving is such a dreaded event is precisely because it is unpredictable. So no matter how well you prepare, even the best of movers sometimes make mistakes, which can cause damage to your items. To be safe rather than sorry, we suggest you look into different insurance options for your pieces. In fact, insurance should always be the first step if you are interested in protecting your furniture when moving. This way, even if some damage does occur, you will be reimbursed.
Disassemble your bulky items
The first thing you should know is that not all furniture can be disassembled, but a majority of it can. Usually, items that can be taken apart are massive in size and weight, so moving them in one piece would be extremely challenging. Not to mention how incredibly difficult it would be to pack an entire modular sofa without disassembling it first.
The items which usually allow for disassembling are furniture pieces made of wood. For example, think about your table or your bed frame. It will be easy to unscrew all the bolts, and voila - your items are disassembled. And if you happen to be looking for some additional useful tips on the topic of disassembling wood furniture, we'd like to remind you to take good care of small pieces. Screws and bolts should be immediately put in a Ziploc bag that will be labeled. This way, it will be super easy to reassemble all of your pieces upon your arrival at the new location.  
Use protective materials if you want to protect furniture when moving
The name itself reveals everything you ought to know - protective packing materials will work wonders when it comes to keeping your pieces damage free. And when talking about these materials, you ought to know that there can't be too many of them. In fact, we suggest that you use at least two layers of protective packaging if you want to ensure the safety of your items. Remember that furniture you've taken apart? Now is the right time to wrap every piece in layers of plastic bubbles. Don't forget to do the same with all of your other items - even the ones that weren't disassembled. You should also remember this technique the next time you find yourself storing wooden furniture. Just because it will sit in place for a long time doesn't mean it shouldn't be protected.
Find appropriate assistance for moving your furniture damage-free
It might seem superfluous to mention, but plenty of people underestimate the moving process. Even if you spend hours of your days at the gym, you still won't be able to move all of your items by yourself. So if you have decided to go for a DIY relocation as opposed to an assisted one, we do suggest you give your friends a call. The only way to move furniture with ease is by having a couple of reliable people willing to help you carry the heavy burden.
Slide the items instead of lifting them 
Why would you work hard when you can work smart, saving your back in the process? If you purchase or borrow furniture gliders, you could drag your items across the floor so you won't have to lift them. Moreover, you will be saving your items, as well as your hardwood floors. Doesn't that sound like a win-win situation? In case you can't find or afford furniture gliders, you can always use cardboard or even towels for this purpose. Just place your preferred item underneath the legs of the pieces, and you will have no trouble protecting your furniture from damage when moving.
Find additional moving equipment to help you move your items
While sliding will work for a majority of your items, the question of what you plan to do with the heaviest ones still remains. Items such as pianos and pool tables cannot be moved so easily. Lifting them is usually out of the question, so you only have one other thing at your disposal - moving them with the help of additional equipment. Thus, do your best to find a furniture dolly or a hand truck. If you want to rent a dolly, all you have to do is head over to your local Home Depot, where you can find dollies that can hold up to 800 pounds. Feel free to utilize all the other moving equipment that you can get a hold of. There is no such thing as having too much help while relocating.
Clean your furniture once you arrive at the new location
The process of protecting your furniture from damage when moving is a long one - that's why we understand that you might be tired at this point. But if you have successfully arrived at the new location, you should muster up the strength for just one more task - cleaning your items after moving. It's common for furniture to gather plenty of dirt and dust while in the transportation process. That's why you'll want to wipe it down with some gentle cleaning supplies once you remove the protective packaging. And just like that, you have successfully managed to transport your items without incurring any damage.