Top 5 Tips: How To Move Furniture Easily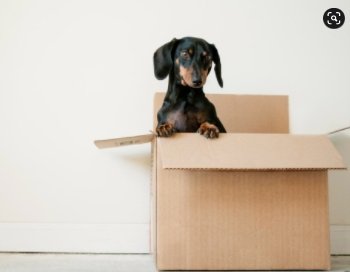 Moving can be a long process, and moving furniture can quickly become a tiresome part of it. With sofas, wardrobes, dining tables, beds and other large items to be moved from one home to another, this certainly isn't the easiest job in the world – in fact, thousands of injuries are sustained during home removals every year, including everything from strained backs, cuts and bruises to more serious injuries such as broken bones.
In order to avoid injuries and to keep the moving process as simple as possible, there's a few tips that you should know before moving day.
Empty It Out
Of course, it takes a while to move a wardrobe as it is, without also having to take the time to empty out every individual item of clothing and store them away before you even attempt to lift it, but it's absolutely worth the time taken. Taking any weight away from the item will make it much easier to move around, so don't take the approach of thinking 'a few books in my bookcase can't hurt' or 'a couple of coats hung in my wardrobe won't make much difference' – empty your furniture out completely!
Take It Apart
If you're attempting to move a piece of furniture that could be taken apart and moved in several pieces, then do it. While the disassembly and reassembly of flatpack furniture can take a while, it will make moving around much simpler, especially for larger items such as beds that would otherwise need to be manoeuvred carefully down staircases or out of small spaces – sometimes risking damaging walls, paint work or other parts of the home.
Why Lift If You Can Slide?
While lifting is the first thing we think of when considering the movement of furniture, this can be dangerous if you don't know exactly how to do it. It's actually much better to try to slide furniture around instead!
To do this, place a towel or other fabric beneath your furniture and slide it around the room rather than lifting – it's much easier, and the fabric will protect the floor. On carpeted floors, try the same thing but with cardboard instead.
Do Your Research
Around 600,000 people each year suffer from an injury sustained during the lifting of heavy objects. In many cases, this could be prevented through research and training, and making sure that you know the best and most effective ways to lift furniture. There are plenty of 'manual handling' courses available online where you can learn exactly how to do this.
Leave It To The Pros
There's no better way to take the pressure off yourself than to simply pay someone else to do everything for you!
There's a wide range of professional moving companies out there who can handle your move for you, with some offering extra services such as furniture assembly and complete furniture placement. Why struggle to get everything done by yourself when a few professional movers could get the job done in a shorter time and with no stress on your shoulders?