Ways to Create a Relaxing (And Better Smelling) Space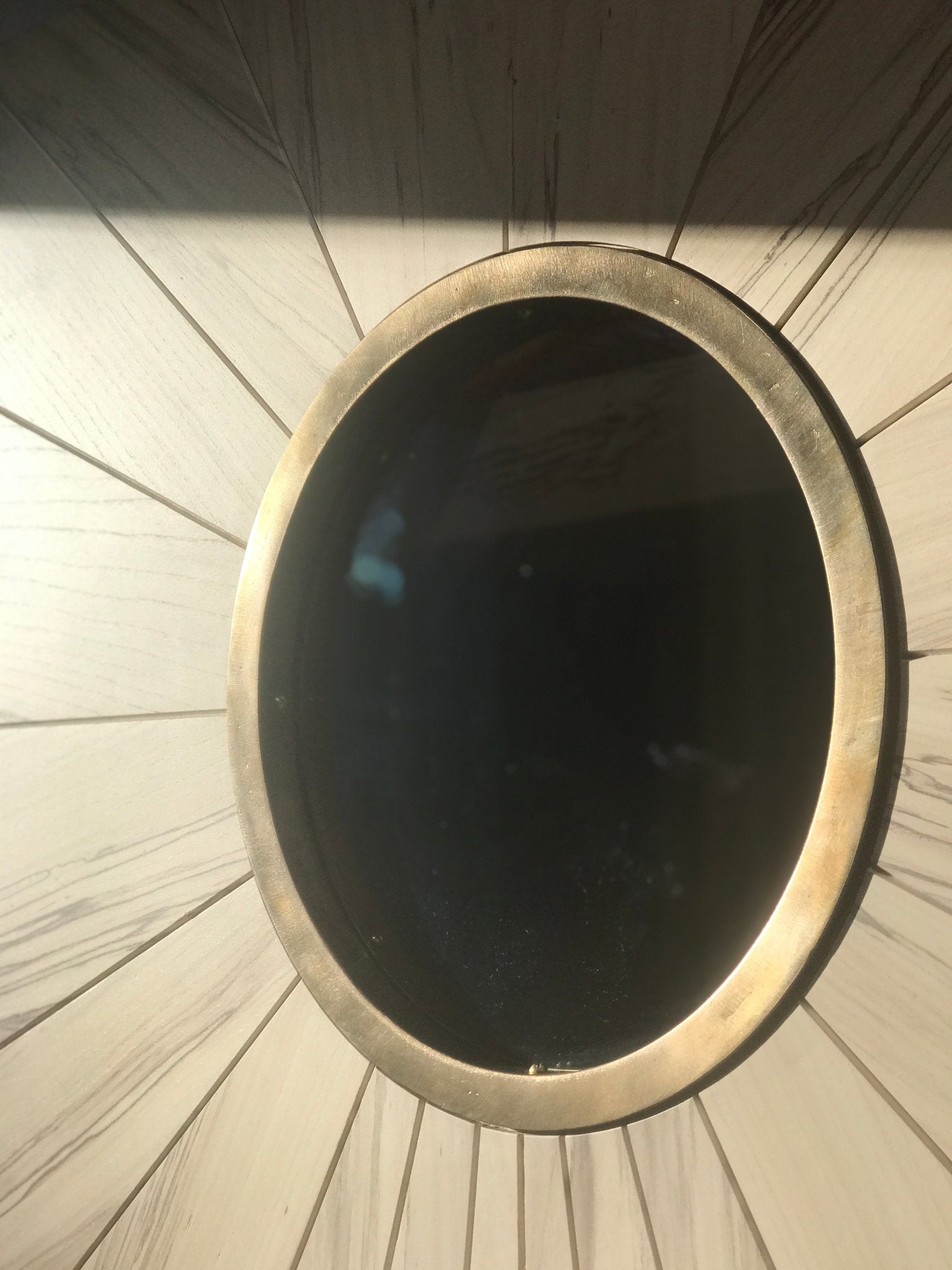 What is it that makes a space truly peaceful?
Sure, there is the layout - the concept: the aesthetic. That is a big part of it - but a nice layout and eye-catching furniture aren't enough to create the kind of peaceful environment we are referring to. 
So, what on earth are we talking about? 
Well - it's a certain sensation that a room can evoke:
We're talking about when you can almost feel the pattern of the woodgrains on a live-edge table - just by looking at it from across the room. Or, when you can smell the fragrance of the wood that lives its second life in the place you have just entered. 
It's when you are experiencing the space in a deeper, more relaxing way. 
To spend time in a place that is truly peaceful - whether by design or by nature, goes far deeper than the simple visual experience. It has the power to calm, to allow rest, and to live a healthier life. 
In this article, we explore how this can be achieved in any space - whether it be a family epicenter, apartment, or creative studio. 
Unfortunately, many spaces - shared or single, wind up very cluttered - even smelly! Parents know! Gym bags, backpacks with Petri-dishes formed from ancient sandwiches - Papers everywhere. Where do all those papers come from? 
It's no better for pet parents; Why do dogs always wait to come inside before shaking off the mud and rain? It can get hectic!  To that end, cleaning and purging all of the unnecessary clutter and dingy old furniture is a great first step - now it's time to breathe in some life. 
Creating a Relaxing, Living Space
Once space has been made, you will have room to experiment with texture and aroma, to create a sanctuary within your home. Adding elements that feature the character of wood and metal, the aroma of smoke or candles, and invigorating the room by adding plant life are all very powerful ways to go about this. 
Let's begin with one of the fundamental pieces of most rooms - the table. 
Round Wood Coffee Table | Orchard Table 
How many times have you heard somebody complain about the cheapness of furniture today? 
With so much going to landfill after only a year or 2 of use (if that), the cost of buying cheap has truly outweighed any perceived value in saving a few dollars on a bookshelf. Besides - the character of the wood is completely lost. It all feels the same. 
Well, here is a piece that you can feel amazing about.
These beautiful tables are available in 7 wonderful colors, the build is durable, practical, and aesthetically pleasing. These are available in a few sizes - 32, 48, and 60 inches which define the difference between coffee tables and orchard tables. 
Something is comforting about the feeling of putting your feet up on or your drink down on a piece that your grandkids and great-grandkids will be able to do the same on for years. So what is to live on this table, in the meantime? Let's add some more scent to the room.
Incense Holder | Modern Wood and Bronze Casting
Scent is one of the most powerful senses we have and can trigger all kinds of responses from our brain - including relaxation. This is the foundation for aromatherapy, as it happens. Few household items assist with relaxation as well as an incense holder does.
These absolutely gorgeous pieces feature bronze and urban wood in walnut, elm, or "gulf sand" options which constitute dark, medium, and light shades. The weight of the piece adds a feeling of value when moved about. 
Something about bronze alludes to a certain timelessness - as though it has been around for centuries, melted down, and reformed through the ages. Perhaps it has. While this piece blends tactile and aroma very effectively, it isn't our only accessory to do so.
Live Edge Wood Votive | Candle Holder
At Alabama Sawyer, giving wood new life is a part of our ethos, our philosophy, and our model. Our Live Edge Wood Votive Candle Holder is a perfect example of new life given to a small piece of wonderfully imperfect, carefully milled urban wood. 
The texture of the live edge wood celebrates its glory while the ambiance of candlelight teases and marvels the eyes. Add the scent of your favorite candles and this isn't just a piece of fine woodcraft and glass: it is a treat for your senses.
Each piece is one-of-a-kind making these cable holders in a certain and special way, priceless. Allowing our milled wooden furniture and other pieces to live their second life in your home is going to bring a certain relaxed energy to your space which is comforting and undeniable.

Max Credenza | Vinyl Record Storage Cabinet
A candle holder isn't the only way that wax and wood can come together to create tactile beauty. The Max Credenza Vinyl Record Storage Cabinet is perfectly built to house your vinyl or book collection. 
These older mediums have something about them you can feel in the air of the room, and the warmth of your favorite vinyl record being played adds that extra touch. This credenza is a brilliant centerpiece for a living room or creative space and houses yet another motif that will add to the atmosphere of your home.  
This walnut masterpiece is available in 30, 45, or 60 inches to meet the needs of any sized space.
A Place in the World: Peace Within
So there you have it. A relaxing space is not just a layout and matching furniture. It is a full-blown assault on the senses - of the pleasant variety. 
When simple materials like wood and metal accentuate elements of smoke, wax, candlelight, or incense, your space transcends the border between you and the environment in which you inhabit. 
If you can feel it in the air, you can feel it in your body. 
With a little effort and attention to detail, you can reclaim your space and turn it into a relaxing, naturally wonderful temple of your own. You can view more pieces and learn more about our story here on our website.