Vinyl Storage: Design Ideas To Find The Best Solution For You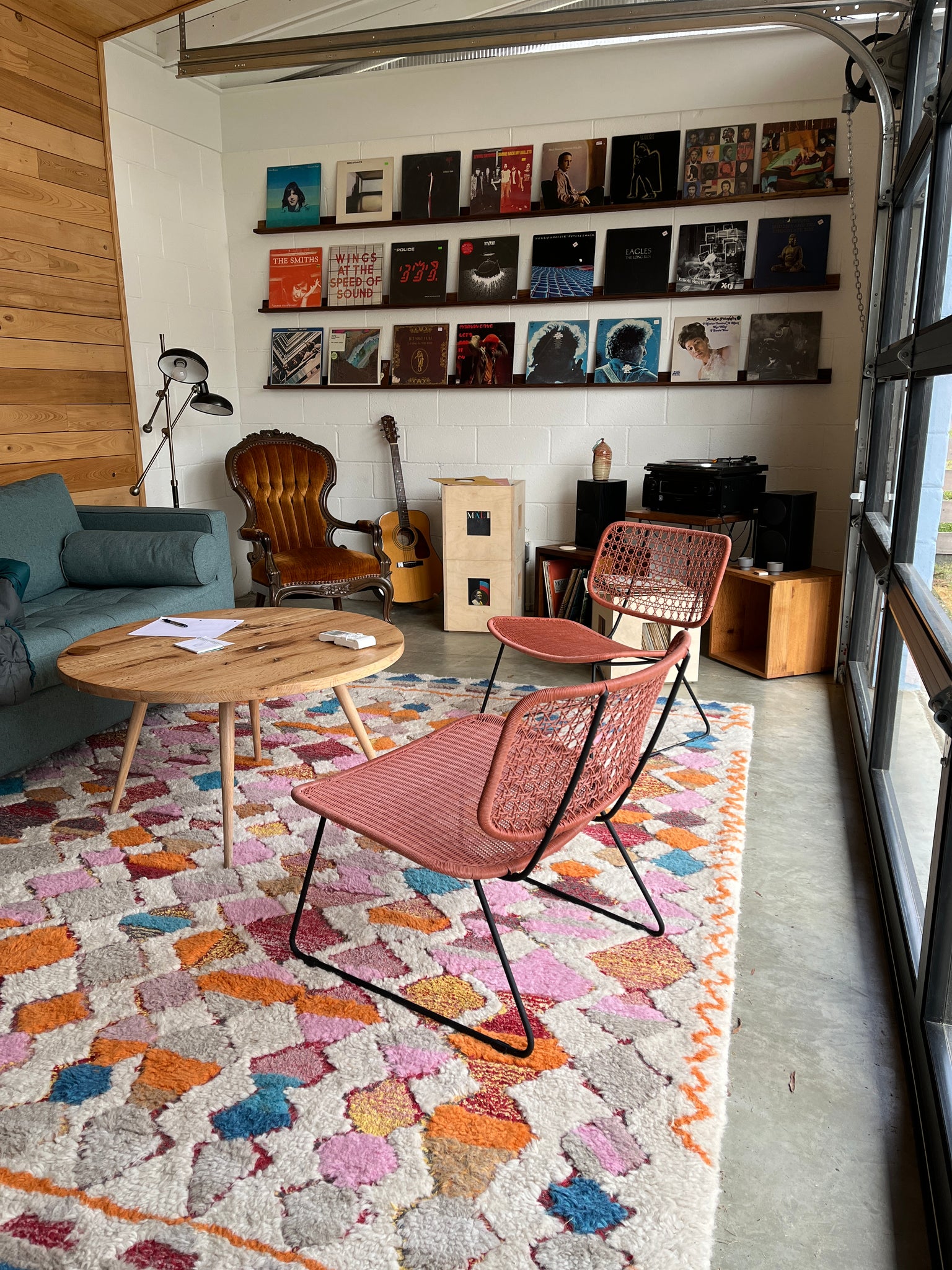 For anyone that loves to collect records, you know it is a passion that's hard to stop. Buying vinyl can be an excellent way to enjoy music in your own way, but records are larger items that need proper storage to keep them safe and well protected from the elements. Proper storage isn't usually just a stack of them on the end table. 
How to Keep Your Records Safe and Sound
When choosing record storage, consider what's most important. That generally means ensuring it is sturdy and able to hold up to the weight of the records. You also want to ensure it can hold as many records as you have, or you have room for more than one storage option. You also want to be able to easily page through and see what you have in your collection. That means it should be easy to use. 
It's a good idea to ensure anything you buy for vinyl storage is going to prevent your records from warping or having any type of permanent damage to them. Consider the space you have to store them, the number of additional records you may wish to buy, and just how accessible you want your storage options to be. There's a lot to think about when it comes to purchasing quality vinyl storage. 
Solid Storage for Your Vinyl
One of the options you have is solid storage. That is, choose individual record displays. There are a wide range of items that can be created just for your needs, including pieces that can help to showcase and display your records. Solid storage options could include shelves placed along walls in your entertainment space.
One option is to use a sleek, beautiful solid wood floating shelf. Choose the color and wood type you like. Position it right over the coach or near your entertainment center where you keep your record player. Choosing something like our urban wood solid wood floating shelf is ideal. It gives you lots of space perfectly suited for displaying your records. Create a stack of them, and then pull out a few of your favorites to use as art on your walls. 
Or select a cabinet that can display each of your pieces perfectly. Our Max Credenza is the perfect solution for vinyl record storage. With several blocks, you can stack your records within to allow for a sleek, easy to manage way to maintain your records. Position a few on top to add artwork to your living space.
Efficient Use of Space
When it comes to creating a display area for your records, you need to make the most use of the space you have. Often, you won't have a large room to spread out your designs. When choosing them, be sure to select pieces that fit within your space. Records are larger and require bigger pieces of storage material to keep them protected.
Custom Made to Your Dimensions
If you have very specific dimensions, it could be hard to find the perfect piece for you to fit snuggly into that area. Consider the space you have to dedicate to your vinyl storage, along with the amount of space you need for the number of records you have. Then, reach out to Alabama Sawyer. We can create a custom-designed piece in the dimensions you need and offer recommendations for urban wood, various coloring, and styles to fit just about any need.
Modular Solutions
Another way to make the best use of your space is to select modular storage. Modular simply means you can configure the individual features in a way that works for your space. You can turn something simple into something beautiful. Rainbow City Cubes are one of our best solutions in modular modern wood pieces for homes. These are the perfect size for your vinyl records. You can stack them together in various ways, such as in a pyramid shape, one on top of the other, or use them in various areas of the home on their own. They work very well for a fun modular look.
Free-Standing vs. Built-In Record Storage
Another key consideration for your vinyl record storage is how the pieces will sit within that space. For example, a strong, sturdy cabinet can do well on its own as a solid, free-standing piece. When it is built to hold the weight and type of items you put into it, it will create a better result. If you want something you can move easily, this is the type of fixture to look for in most cases. 
Built-in storage isn't something to ignore. It's built into the walls or other areas of the home to create a more refined look. You can create built-in pieces near your record player, for example, to easily store your vinyl.
Cabinet Storage vs. Wall Mounted Record Display
Think about how much of an impression you want your records to play within the room you've selected. For example, many vinyl covers are fascinating and truly beautiful pieces of artwork. For that reason, you may want to consider wall mounted record display options. This way, each of your pieces becomes a component of the art in that space. 
Cabinet storage is also ideal for some spaces. If you have a lot of records and you want a significant amount of storage, cabinet storage is typically the best route to take. An open-faced piece, like our Walker Bookcase, can work well in many areas. This is the type of modern shelving unit that allows you to have a simple, easy to access way to manage your items. 
Best Materials for Record Storage
While you may be looking at function, also consider what the pieces are made from. Here are some examples.
Urban Hardwood
Urban hardwood is our preference for many reasons. Not only is this stunning, beautiful wood, but it is also an eco-friendly thing to do. We reclaim wood from urban forests that's already owned and would otherwise end up in a landfill for these pieces. The wood is in pristine condition, often with beautiful grain patterns. The quality is impossible to beat. 
Steel
In some situations, you may want to include metal like steel into your vinyl storage option. If you have an urban feel to your space and want to capitalize on that super modern appeal, this is an excellent route to take. 
American Made
We always encourage our clients to check out American made products whether you buy from us or another crafter. You cannot beat the beauty, and the refined elegance of American made wood items. Just check out all of our products to see what we mean.
Vinyl Record Storage Ideas That Are Pretty and Functional
When it comes to selecting the best options for vinyl record storage, here's a round up of our favorites from Alabama Sawyer.
Design Style
Before making your final decisions on which pieces to add to your home, think about your design. You could redesign your entire living space around one of the charming pieces we have curated for you, or you could choose a piece that blends perfectly into your life. We offer just about every look you want. 
Modern Organic
Modern organic is a superior, beautiful solution that's right for any type of living space. It works well with most other materials, in numerous colors, and with designer spaces where elegance and charming details matter. The organic appeal helps it work with most other materials, too.
Eco-Friendly Vinyl Record Credenza
Don't overlook the investment in an eco-friendly storage solution. We highly recommend the aesthetics and style of a vinyl record credenza, like our max Credenza, that's designed for your records specifically. Choose the wood type and watch us create something perfectly fitting for your elegant, upscale, or even more relaxed space.
We Are Not IKEA, Forever Furniture Solutions for Your Record Collection
You definitely deserve something special for your home, just like your records deserve, as you cherish them for years to come (and even pass them on to your loved ones). Don't choose furniture that's not providing you with the quality and long-lasting beauty you need.
Customization and Personalization
Record collections are a reflection of you. Let your furniture be personal and special, not mass market. Alabama Sawyer can help you achieve that. Check out all of our products and how they can impress you.