Tips for a Great Mother's Day + Gift Guide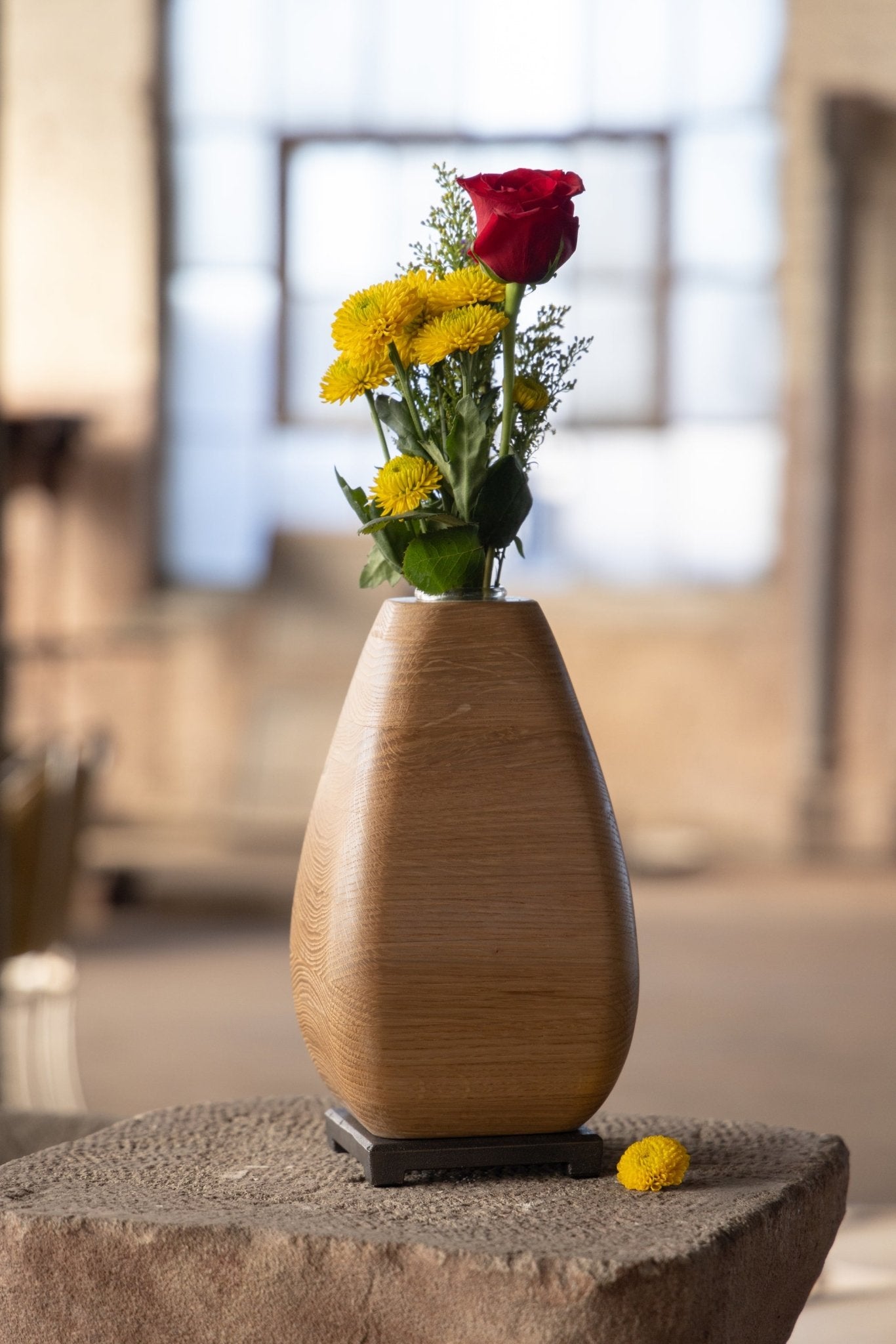 Mother's Day is one of the most important holidays to put in a bit of extra time to ensure that special woman in your life feels valued and appreciated for all she does. Finding the perfect give isn't always easy, though. There are lots of options out there, but finding the perfect one for your mother means knowing her and what she would find beautiful. This Mother's Day Gift Guide 2022 is sure to give you some ideas on how to make this the year you bring a big smile to her face.
Flowers with a Bit More
One of the most common gifts for Mother's Day is a beautiful bouquet of flowers. Whether they are locally in-season flowers selected for their color combinations or all of her favorites, this is an easy route to take. 
Don't stop there, though. Add a stunning vase that she can use every week of the month with a new bouquet. Choose flower vases in wood and bronze, for example, to add elegance and beauty to her home. It's modern, warm, and inviting. Each time she uses it all year long, she'll think of you.
For the Wine Lover
Every mother deserves a glass of wine after a long day. Sometimes you just want to celebrate her and everything she's done for you. Gifting her favorite wine or perhaps a vintage wine from her favorite vineyard could be the route to take.
Give her something more, like this solid wood ice bucket. It's exquisite in its design, with its geometric shape. It's perfect for placing on the countertop so she can chill a bottle throughout the day for an evening drink. What's more, it's an eco-friendly option with natural wood grain that's beautifully stained. The craftsmanship here is perfect – and it's sure to be passed down to you as an heirloom.
Bake Her Something Special
Many women enjoy it when their child creates something. Nothing is better than being able to experience a true treasure that they've taken the time to make just for them. A sweet or savory treat may be the perfect choice. Perhaps taking the time to create your own artisan bread could be the ideal way to her heart. Consider pastries or other goodies that you know she will love.
The
modern walnut wood bread box
is the perfect way to give the gift. It's beautifully made with breathtaking walnut wood reclaimed from urban forests. This piece shows outstanding craftsmanship, and no stain is used in the creation of it. Rather, it has a hand-oiled finish that's stunning. She can place it on her countertop to use for years to come.
The Perfect Bath for Relaxation
No matter how hard she works for you and the rest of the family, she needs some time for herself, too. Create the ideal space for relaxation by putting together a spa and bath experience. You can provide candles, bath products, and perhaps some beautiful new towels. Set the stage by providing proper lighting.

Then, complete it with an incense holder with modern wood and bronze casting. This is truly a charming addition to any bathroom space and one she is likely to use all of the time. It's designed to pay homage to the wood itself, made from walnut, elm, or gulf sand, which creates the perfect range of color options – from dark, medium, and light tones. It's super easy to use with a simple stick incense and instantly creates a place of relaxation and bliss once it's lit. 
A Good Book with a Bit More
The right book can take a person far away from their day to day struggles, creating a bit of a break from reality. A good story creates an impression on a person's soul. Perhaps you have a book you want your mother to read. Or, if not, do some research to find a few books you know can add to her life and inspire, praise, or honor her in some way. Be sure to choose a few you know she'll have a hard time putting down.
Then, set the stage for a bit of reading. Time away is important, but tucked into a bedroom or reading space, she can easily settle in to read. Add the live edge wood votive candle holder to the mix, too. It's made of solid urban wood and can hold three or six candles. Choose from eucalyptus citrus or noble fir from Good Light Votives to finish this piece. This handmade piece is sure to become a favorite of hers.
A Bit of Help in the Garden
For many women, there's nothing better than spending quality time with a loved one they cherish like their child. Yet, it's more than just sitting and chatting. Why not help her to get the garden set up for the season or create a space outdoors where she can relax all summer long? With a bit of help, you can help her fully enjoy this year's warm weather.
Help her to do more with her garden space. For example, the Seed Pop Butterfly, Bee, or Hummingbird option is the perfect way to help support the pollinators in your backyard. Plan them in the ground or a container. It's easy to get them ready to grow since all of the seeds for perennial wildflowers and the compost they need are included in the kit. Then, she can lounge and watch the beautiful butterflies visit her yard throughout the year. 
Create the Experience She Desires
This Mother's Day Gift Guide 2022 is meant to be a good starting point for you. What can you do that allows your mother to feel special and honored this year? Giving her the perfect, well-thought-out gift and a bit of time with you may be all she needs to truly enjoy life a bit more. She can often enjoy the luxury of these special gifts for years to come, too. Take a few minutes to check out other items by Alabama Sawyer to find the one or two gifts that are perfect for her.