The Reason Alabama Sawyer Designed an RTA Desk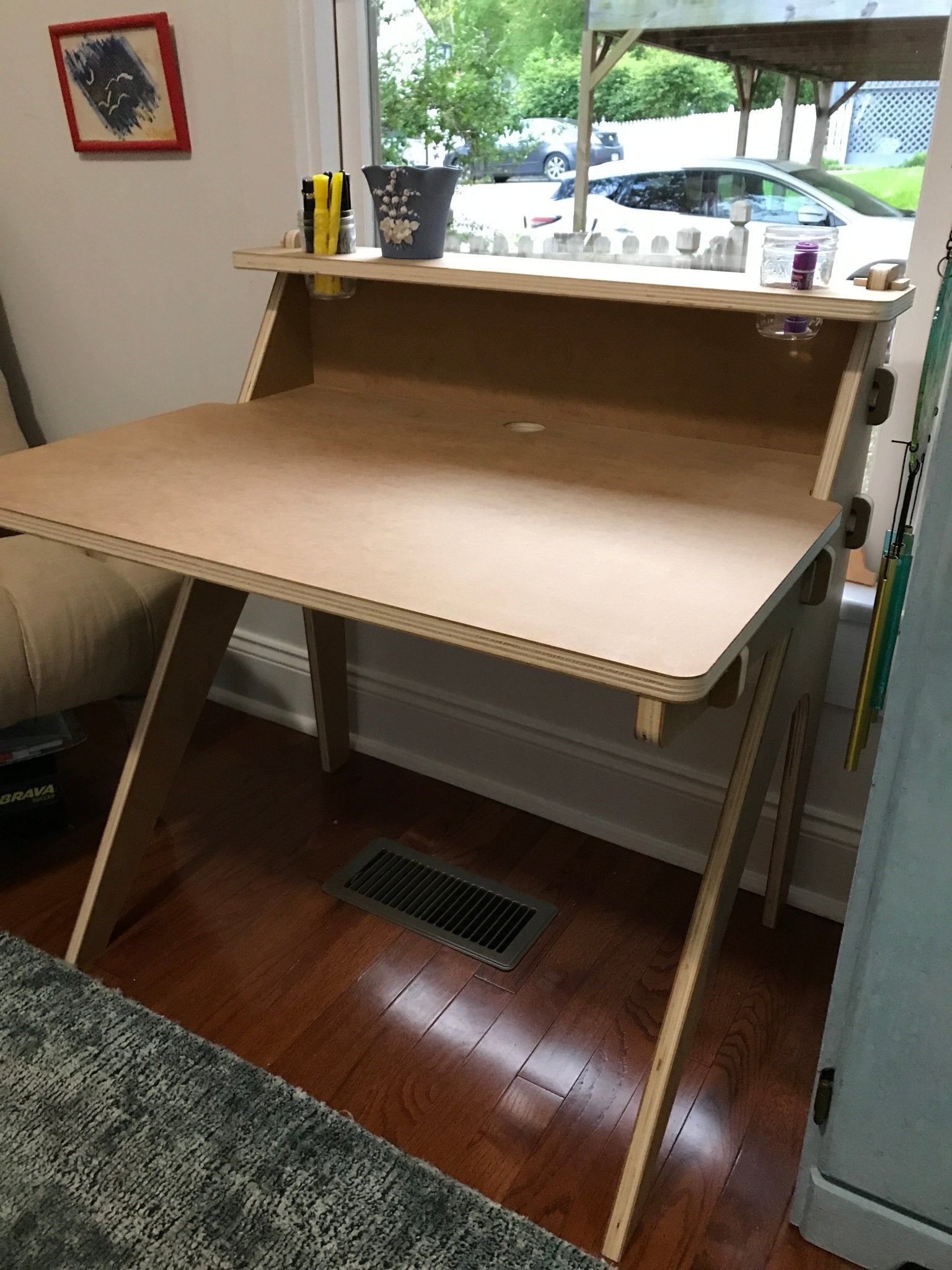 We felt helpless about how to help to alleviate the suffering from COVID-19. Along with a number of other challenges brought on by this situation, all our kids are going to be home for the rest of the school year and neither of ours had a desk. Necessity is the mother (and father) of invention. We aren't doctors or scientists. At the moment, our business is still allowed to produce, and we design and make furniture, so this is our answer.
All profits on the sales of these desk sets will go to existing local efforts to help fight COVID-19 and its effects on our community.
The desk has a small footprint. It's very easy to assemble. Watch a video I'll post here. It even has a few "features and benefits" like a hole for a jelly jar/pencil holder and a wire chase for (groan) screens. It's unfinished, which means the kids can chalkboard paint, crayola, modpodge, finger paint or WHATEVER they want on it while they adopt to e-learning.
24" is good for younger folks. 29" is a standard height for a desk. We know it doesn't look like our other products. This is designed for ease of production, low cost and easy set up. 
There is no finish. This allows for creativity on your part - or maybe your kids! Mine did rainbows and sharpie pen.
I can't wait to start posting about where we donated the funds!