Sunday Baking : Pumpkin Muffins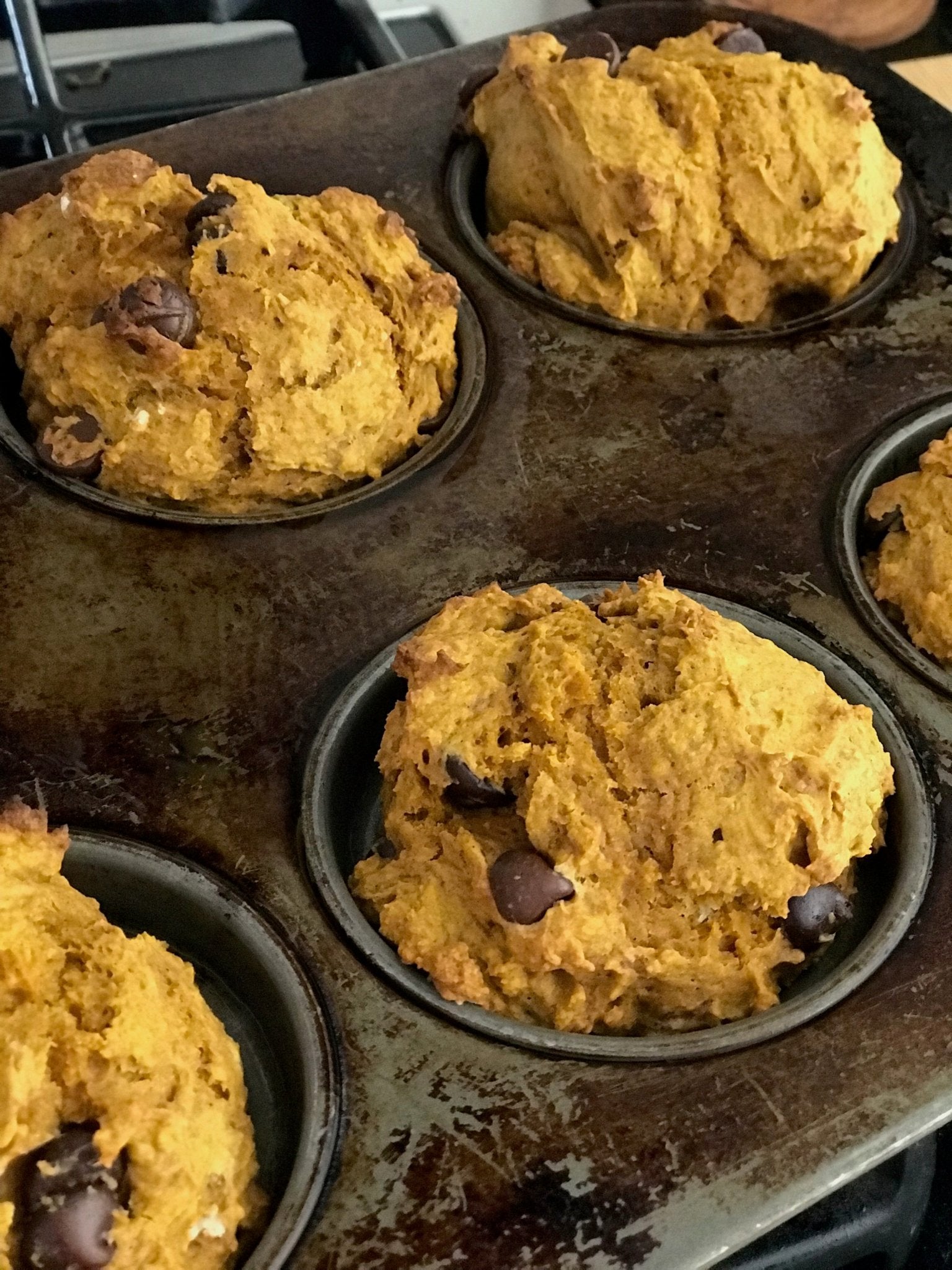 It's fall. A season many of us call simply pumpkin season. When Cliff lived in Aspen, he worked four 10 hour days at a cabinet shop and went to work at 5 am. Thus, he went to sleep a lot earlier than I did. I would stay up and bake muffins for him to eat on the drive down valley to work in Carbondale.
My sister used to tease me that the say to a great marriage was to keep making muffins. I can't claim that is the reason, but it has been 17 years.
I made all sorts. Now my baking is generally on Sunday mornings when the light is pouring in. It's quiet, and the family is asleep. These remain my favorite. They are adopted from Molly Katzen's Sunrise Café. 
Nonstick spray for the pan

2 cups unbleached all-purpose flour

1/2 teaspoon salt (rounded measure)

1 1/2 teaspoons baking powder

1 1/2 teaspoons cinnamon

1 teaspoon ground ginger




1/4 teaspoon allspice




1 tablespoon granulated sugar




1 tablespoon grated or chopped orange zest - if you don't have this, no worries...




1/3 cup dark brown sugar




1 cup mashed pumpkin (or squash or sweet potato)




1 large egg




1/2 cup buttermilk (or milk, or cream)




1 tablespoon vanilla extract




4 tablespoons (half a stick) unsalted butter, melted in the pre-heating oven

5 oz. chocolate chips or walnuts as desired
Preheat the oven to 400°F. Lightly spray 8 standard-sized muffin cups with nonstick spray.
I throw everything into a mixing bowl at once. I use my hands to measure the spices, so it's always slightly different.
Stir with a spoon or a rubber spatula from the bottom of the bowl until you have a uniform batter. Don't overmix.
Add Chocolate CHIPS or walnuts
Spoon the batter into the prepared muffin cups. 
Bake in the center of the oven for to 20 to 25 minutes, or until lightly browned on top, and a toothpick inserted all the way into the center comes out clean. Remove the pan from the oven, then remove each muffin from the pan, and place on a rack to cool. Wait at least 30 minutes before serving.
Letting the baked good sit is key. They continue to cook as they set.
Baked goods look even better on a urban wood countertop or cutting board. Check out all our serving boards!