Product Reviews For Furniture Large and Small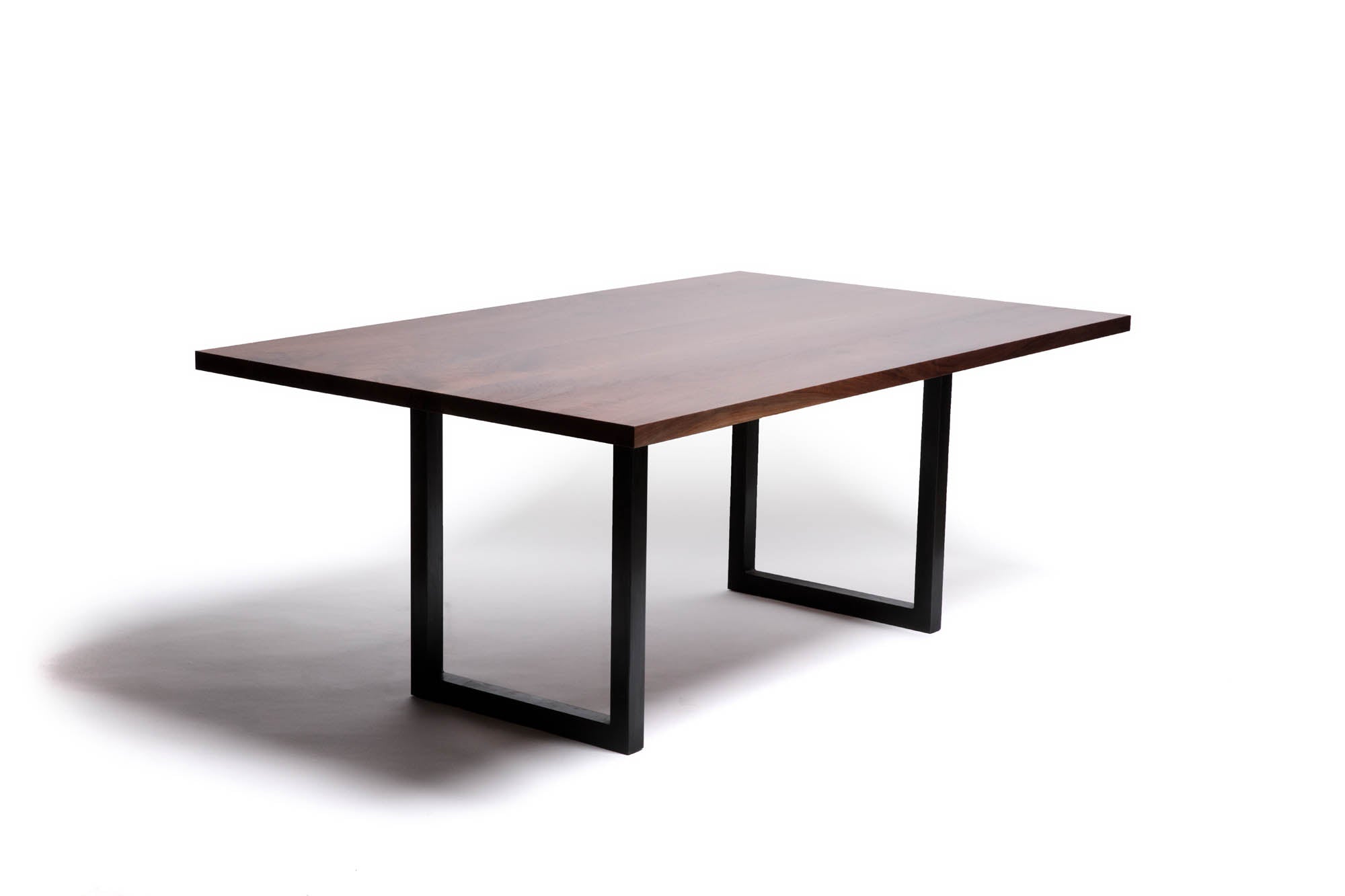 | | | | |
| --- | --- | --- | --- |
| Working with Alabama Sawyer was a delight. | They created a beautiful table for our kitchen which will be a treasured piece of furniture in our home for many years to come. We were drawn to their use of locally sourced wood with their goal of using environmentally sustainable products. | 5 | Conie U. |
| Absolutely beautiful work. | Unfortunately, we had to remove a century (probably older) old red oak for our construction project. Alasaw helped us repurpose the tree into the flooring in our home. They milled, dried, kiln dried and delivered the wood. The work was beautiful and highlighted all the natural character of the tree itself. This is an organization of caring eco-minded professionals with personality and character. | 5 | Joshua G. |
| I love it! | I purchased a beautiful desk from Alabama Sawyer and I love it. It's extraordinarily well-designed and constructed, and I will have it for years. Excellent communication with the company as well. Thanks! | 5 | David M. |
|   | Work Board | Solid Walnut Lap Desk | 5 | Amanda W. |
| More than just a lap desk! | I'm using this lap desk as a tray on an upholstered ottoman. I like the curvy organic shape of this piece against the formality of the tufted ottoman. I get lots of questions about where it came from! | 5 | Sara N. |
| Great side table! | I love this stump side table. It looks great on my patio next to my lounge coach. Great find! | 5 | Michelle K. |
| Talented and Flexible | We have really enjoyed collaborating with The Cliff Spencer team on our home staging projects as well as working with them in our Interior Styling jobs! They are so talented, flexible and simply wonderful to work with. Their pieces always raise the level of aesthetic in our interiors. I highly recommend them!! | 5 | Platform |
| Stunning and Eco-friendly | I am an award-winning LA based Interior Designer and have worked with Cliff Spencer Furniture Maker (now Alabama Sawyer) several times, including residential and hospitality projects. Each time we have worked together has been a wonderful experience. A standout project where I incorporated Cliff's furniture is the spa I designed at Hotel Casa del Mar in Santa Monica. Cliff built stunning custom eco-friendly pieces for the reception area including display cabinets and a podium with LED lighting and natural shell facade. Cliff is a valuable resource for me and I look forward to collaborating together on many more projects. | 5 | Rachel Winokur Interiors |
| The firm's work is just beautiful | I am so happy to write this recommendation for Cliff Spencer Furniture Maker (now Alabama Sawyer). The firm's work is just beautiful – elegant, precise without feeling fussy, and respectful of the materials. They have the expertise to help you make the project as environmentally responsible as you want it to be. I recently referred some clients to them to have some custom furniture made. Cliff and Leigh could not have been easier to work with. They gave as much or as little guidance as was wanted, they were flexible and the work was executed beautifully and delivered on time. It was a great experience. | 5 | HERE Design and Architecture |
| …could not have been easier to work with… | We have worked with Cliff on two different houses and he is fantastic. His knowledge is extensive and he is extremely patient, working along side clients to get every detail exactly how they want it. He is also very experienced in dealing with materials that are green which makes him very marketable in our industry - especially when everyone says they know how to build green but not many actually do. I look forward to working with Cliff again in the near future. | 5 | Harvest Architecture, LLC |
| Modern | Working with Cliff Spencer Furniture Maker (now Alabama Sawyer) was fantastic. We worked together to design and build a custom dining table for one of our clients. This table is modern and classic and will be in their family for generations. They are current on all sustainable and non toxic glues/ finishes and are extremely passionate about creating beautiful timeless furniture free of harmful chemicals. This specific project was very unique in that we repurposed trees that needed to be removed on our client's property and prepared them to be converted into furniture. We worked together throughout the entire process by referring us trustworthy vendors to cut and mill the trees for optimal, multiple furniture options. We look forward to creating more pieces for this specific home and for our future clients. | 5 | Sorensen Architects & Interiors |
| | | | |
| --- | --- | --- | --- |
| Innovative! | Innovative design sold me on the Sputnik side table. | 5 | Stephen H. |
| | | | |
| --- | --- | --- | --- |
| Pecan countertop | Got a gorgeous pecan countertop! It is absolutely amazing, beautiful color and style so unique. Great customer service and price point was very reasonable as well as convenient delivery across the country. They are the best! | 5 | Monica N. |
Please Note: There are only a few child size desks left in stock at the time of this posting and we will not be making them again in the near future.
Fantastic purchase

Excellent quality product for a great cause. I am now a loyal customer for life.

5

Trisha O.

Beautiful designation and perfect for home office or small space!

So beautiful and unique. I put it together in about 5 minutes - love that it has no screws, nails, anything but the design and a few very cool dowel / arrowhead spacers! It's a beautiful desk for small spaces or a home office. Couldn't be happier with it. I'd put any of Alabama Sawyer's pieces next to Eames or Herman Miller any day!

5

Todd W.

 

Easy to set up. Simple, solid, stylish  And for a great price. And great cause.

5

Thomas S.

it's pretty, but not very sturdy

the design of this desk is really pretty, and it's mobility is great, but it wobbles from side to side really easily. the instructions said that wood glue is a good fix for any instability, but I don't have any wood glue, so I've kinda just had to deal with the wobbling. the wobbling anytime I shift around, paired with the compact width of the desk, can be really frustrating at times.

 

I'm a young adult & I don't use a lot of space, so I thought this desk would be ideal for me in a way, but I'd say after a couple months with it, this desk is definitely more suited for children. I'm glad the money for this desk went to a good cause & that justifies my purchase, but if I could get a wider & sturdier desk at the same price, I definitely would.

5

Terrence W.

Desk!

So happy with the desk we purchased for my son! Great size!

5

Harris

 

E-Learning Desk

5

Vanessa C.

 

E-Learning Desk

5

Jeff P.

E-Learning Desk

I love it!

5

Sharon S.

E-learning desk is A+

Well designed, simply beautiful and our kid loves it. It was decorated the second it was put together and she loves working at it. Thanks so much for this desk!

5

Jessica T.

Beautiful craftsmanship!

Just what we wanted!

5

Deborah D.

Fantastic and unique WFH Desk. Great design.

We bought this desk as an addition to the multi room work from home setup. This desk resides in our foyer nook and it gets a ton of compliments. It is sturdy but easily moveable. It has a great style and has plenty of space. We are extremely happy to have found this product.

5

Bryan K.

Perfect!

I love everything about this desk. It packs flat, goes together easily (with video for me!), perfect height, perfect glass jar holder, nicely placed cord slot. I regret not getting the stool. The style is perfect, too!

5

Elizabeth G.

Great Desk

I love the design of this desk. Just the right size I needed for a small space. Shipping was fast and communication was great. Easy to assemble. Thanks!

5

Aaron H.