How to be Eco Friendly in the Kitchen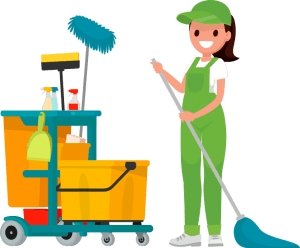 At Alabama Sawyer, we want you to be as environmentally friendly as possible. Here are some tips on how to be more eco friendly in the kitchen and around the house:
Make your own cleaner:
This one is particularly rewarding because you get to clean with your own efforts to be more eco conscious. What you'll need: vinegar, baking soda, lemon, water, dish soap, spray bottle, bowl, sponge, scrub brush, and measuring spoons. For an all purpose cleaner you'll want to put 1 teaspoon baking soda, ½ teaspoon of dish soap, and 2 tablespoons vinegar into the spray bottle. Shake it up, then fill with warm water and shake again.
Select non toxic paints:

Thinking about repainting? Be sure to purchase paints low in volatile organic compounds. It's better for you and the environment.
Recycle & Compost: All you need for this step is a recycling bin and a composting bin. For more information on creating your own backyard pallet compost pile, feel free to check out our blog post titled "How to Build a Pallet Compost Pile"

.
Purchase energy efficient appliances:

If you're in the market for any new kitchen appliances, look into energy efficient ones.
Eat organic & local:

Kind of a no brainer but still worth mentioning.
Lighting: Replace incandescent bulbs with the more energy efficient LED's, and only use those when natural lighting is inadequate. 

For more info, check out this excellent infographic:
 Another great resource on the topic comes from a Tips Bulletin article titled, "27 Tips & Recipes for Cleaning with Vinegar"
Sources:
http://www.washingtonpost.com/wp-dyn/content/article/2010/03/02/AR2010030202932.html
https://www.webmd.com/food-recipes/features/8-ways-to-go-green-in-your-kitchen
https://www.hgtv.com/design-blog/design/make-your-kitchen-greener
https://www.apartmenttherapy.com/how-to-make-your-own-kitchen-c-108759
Featured image of the woman in the green jumpsuit taken from the Internet Archive: https://archive.org/  
Link to BD Food Safety Infographic: https://www.slideshare.net/bdsafety18/kitchen-cleaning-tips%20