Drills, Chisels and Banana Muffins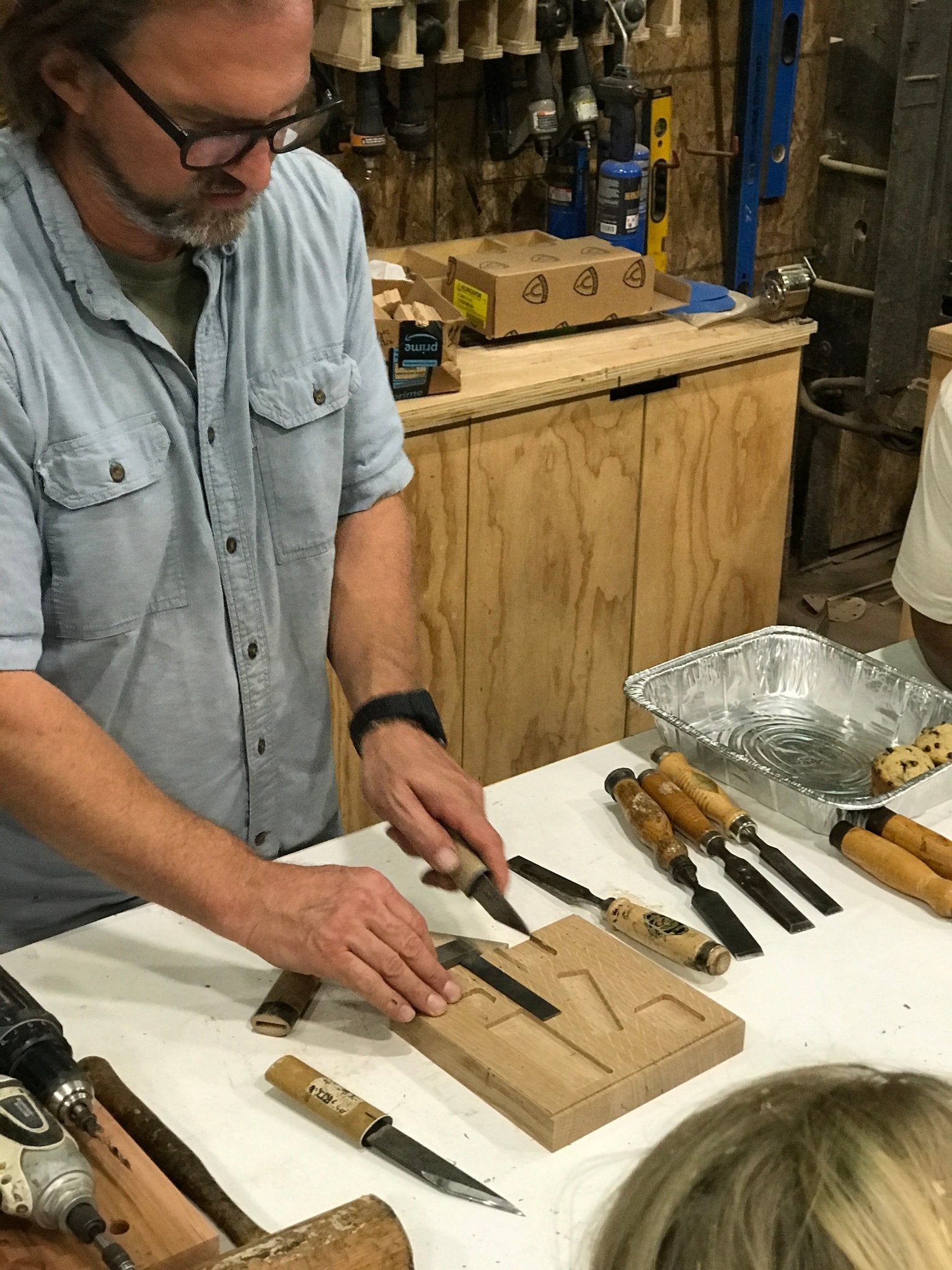 Fridays weekly training session reviewed drills and chisels. I generally pick up some sort of snack for our meetings. I had getting donuts for a few weeks, but with labor shortages as they are, it took me 35 minutes in the drive thru last time to get a dozen donuts. The walkup was closed.
I love a good cake donut, but I also like to bake.
This week, I baked banana muffins in the same amount of time, for less than it would have cost AND used up over ripe bananas.
INGREDIENTS:
2-3

 ripe 

bananas, mashed (use a potato masher if you have one)

3-4 teaspoons

 butter, melted

2 egg

1 teaspoon vanilla

1/4 teaspoon almond extract

1/2 cup sugar

2 cups flour

1 teaspoon salt

1 teaspoon baking soda

Mix-ins of your choice, like chocolate chips, walnuts (optional, but usually appreciated)
DIRECTIONS:
Preheat oven to 350.
Mash bananas. Melt butter in the over while it pre-heats.
Add all ingredients. Stir everything with a rubber spatula until they are just mixed together. Do not over-mix. It can be a little lumpy. If it is too dry, add a little milk, cream, plain yogurt, ricotta cheese—whatever you have in the fridge.
Spray a muffin pan and fill each muffin cup 4/5 full (nearly full). Bake for 20-25 minutes. Makes 12 standard size muffins or six over size. 
I am a fan of the oversize muffin, but if you can restrain yourself and stay with the small ones and don't overfill, you let the baking soda create air and fluffiness and it oh so satisfying!
FOR THE COMPOST: