A New Normal: Working at Home AND in the Office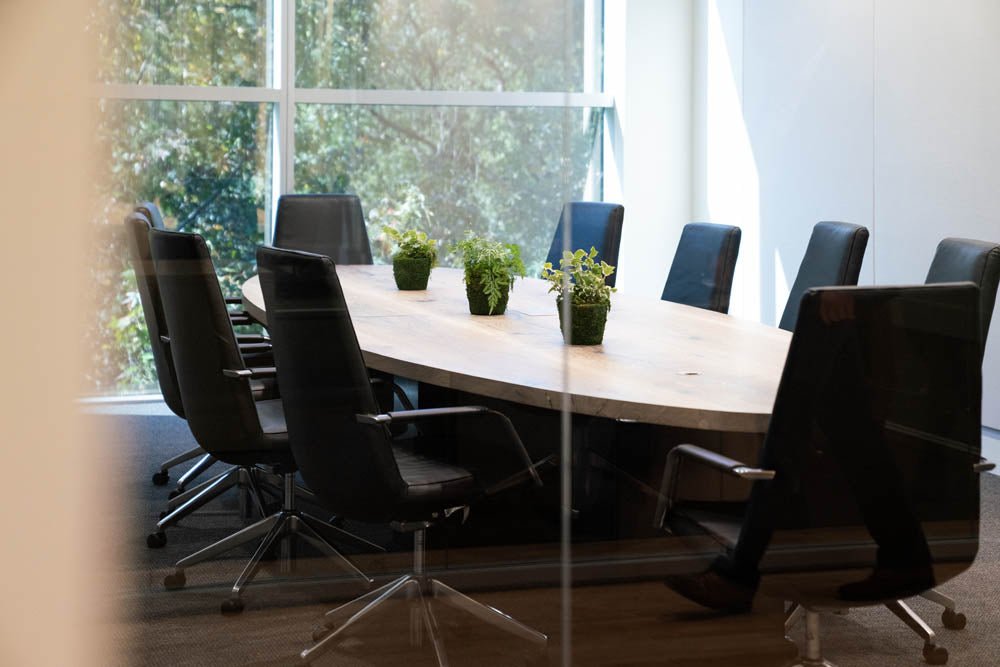 The pandemic changed the work world, suddenly forcing anyone that could to stay home and work from their kitchen table instead of going into offices. Now that the pandemic is two years in, there are quite a few people who have still made the decision to work from home. 
Are You Working from Home?
A Pew Research study found that, two years after the pandemic began, 6 in 10 U.S. workers who state they can do their job from home are still working from home at least part time. What's more, 60 percent of workers with jobs like this say that they would like to remain working at home. 
Others are back to work and happy about it. Many rave about the ability to keep home and work separate, while others benefit from being close to coworkers who they can interact with and support better when they are in the office.
No matter which route you plan to take, it helps to have the right materials to make your workspace as productive and supportive of your needs as possible. 
Work From Home Solutions
If you are working from home, especially for the long term, the kitchen table is not the ideal solution. Create a space in your home where you can comfortably be able to work with ample focus. That may mean turning a bedroom into a workspace or carving out a corner of the living room. No matter what the case is, you want to ensure you have a workspace that is professional and dedicated just for the work you do.
That starts with the right desk. Choose a desk with as much space as you need, but also one that is comfortable and stylish. After all, it is likely contributing to the look and feel of your home. Make sure it offers everything you need and want. 
Consider the Flagg Desk as a solid solution. This classic writing desk is made from stunning hardwoods. It is the ideal place for your computer or laptop, ledgers, and all of your other work items, especially thanks to the self-closing drawers and the overall storage options with the three open storage compartments on the top. More so, it is an eco-friendly product, one designed with superior attention to its craftsmanship. This desk creates a workspace where you will feel productive, professional, and perfectly poised for even the most challenging of situations.
Creating a home office that provides you with the right tools to work enables your success. With the right home furnishings, your office design could be easier to accomplish than you realize. You can even invest in wood countertops that can create a functional space for all of the work you need to do on a large, open surface. 
Back at the Office
For some, going back to the office is the game plan. If that is where you are going, it may be time to freshen up this space to ensure that it creates the right atmosphere for communication and getting work done. 
Make the focal point of your company's comeback to the office a new conference table. This is the place decisions are made and where people solve problems. You want it to be nothing short of stunning. 
Choose the size and style of conference table that works for your office, but make it a statement piece. It could be a round or oval-shaped table that encourages everyone to share without one person being at the head. Choose other forms that allow you to create a space where your board members can discuss decisions with ease. 
Take a look at a few of our conference table options. You'll find incredible wood grains, numerous styles, and some of the most sought-after pieces that add character and true elegance to any conference room. All are eco-friendly pieces that you can feel good about adding to your workspace. 
With face-to-face office design, you are going to motivate everyone in your group to open up and start sharing. While virtual is beneficial in many situations, for some professionals, coming together, even if it is just infrequently, is a must. The right office space makes that possible.
Finding the Look for Your Team
When it comes to finding the perfect office space, check out the lineup of products available at Alabama Sawyer. From stunning, hand-cut woods and reclaimed pieces, you can feel good about adding any of these pieces to your home or professional space.