A Guide to Different Types of Dining Tables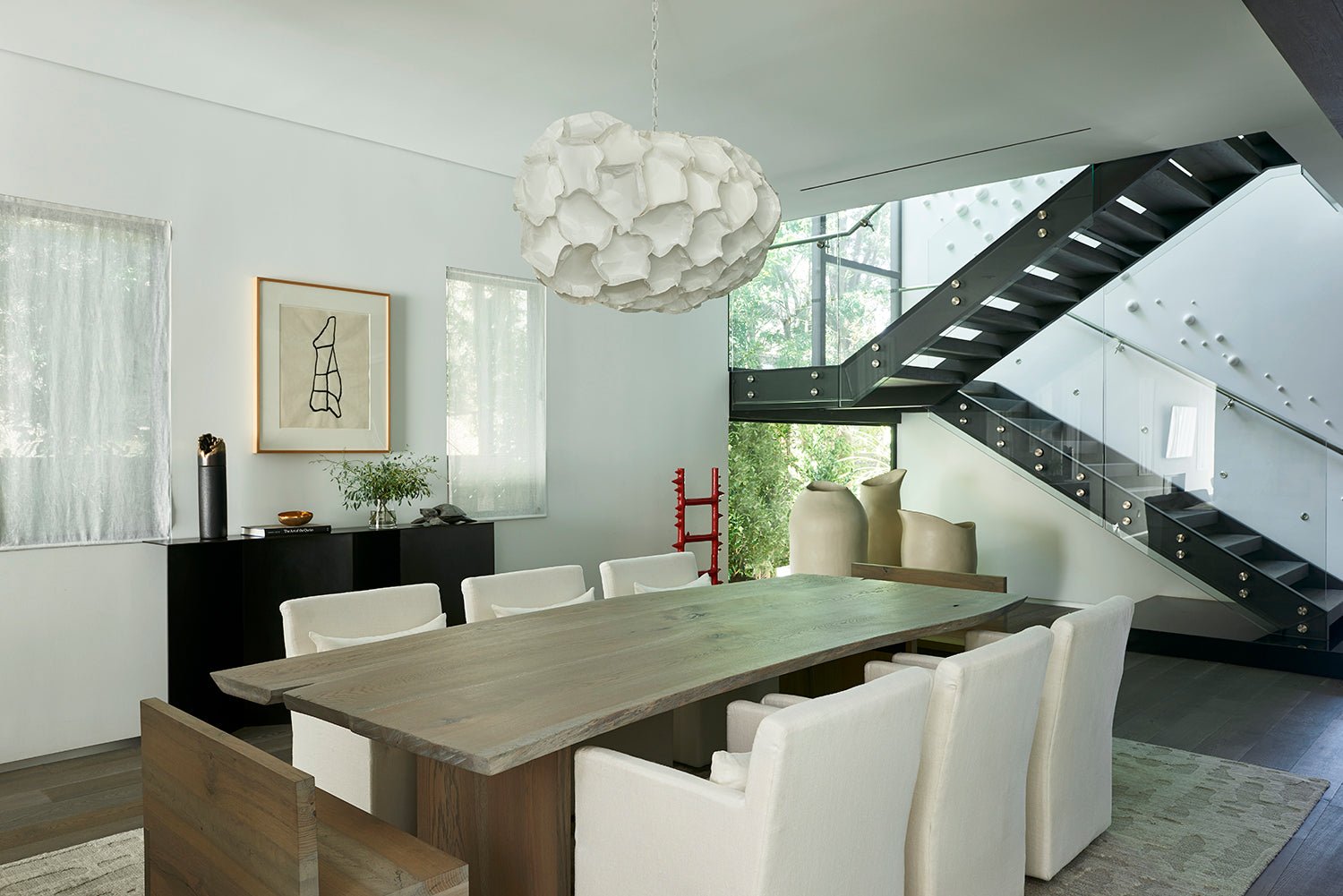 Are you in the market to purchase a new dining table? You may be overwhelmed by the choices out there and unsure which one is going to provide the best overall solutions for your needs. Consider a few key points before making the decision to purchase tables. 
What to Think About When Getting a Dining Table
Imagine sitting in your home with your family at a table. What does it need to provide? Your initial considerations may be things like the number of seats it offers and the type of space it provides. 
Do you like the elegances of a modern dining table, perhaps one that fits in with the cabinetry and look of the rest of your kitchen or dining space? You may be looking to make the most out of a tight space. In this situation, a pedestal dining table could be the ideal solution. 
Think about the way that a table would fit into your space, including the layout of the room. You may want to consider the type of tasks you'll do at that table besides eating dinner, such as enjoying family games or entertaining large groups. Think about the way you will use this space, as well as the overall look and feel of your dining room and home overall. 
How to Choose the Right Dining Table for Your Home
To choose the best table for your space, there are numerous factors to think about, including the style you like, the shape, the coloring, and even the material it is made out of. Take a closer look at some key points to consider before you decide to buy.
Use your measuring tape
Size is one of the most important factors to think about when it comes to dining room tables. It is important to have a table that is large enough for your entire family. At the same time, the table needs to fit into the space you have for it. A table that is too big does not allow people to walk around and sit at it easily. It may make it hard for you to use other features in the room, such as desks or buffet tables. 
While you need a size that fits your family, it may be necessary to choose based on the available space. Get out the measuring tape and mark off the amount of space you wish to dedicate to the dining table. Then, shop with confidence. 
Consider your needs before settling on a shape
The shape of the table matters not just for style needs but also based on the way you wish to use that space and size limitations. A round dining table allows for fewer people but may fit into a tighter corner of your kitchen with ease. Round tables also create more intimate spaces that may make sharing easier. 
On the other hand, not all dining tables have to be small. Large, formal dining tables that welcome large groups to your home can be perfect for larger gatherings. They also create a sense of elegance, depending on the type you select. 
Chose the right table materials for your style
One of the things many people do not think much about when they are initially shopping for dining tables is the materials included. The materials of the table should be high quality so that the table lasts for years to come. You want to see thick tabletops with larger legs or a design that is structurally strong and durable. You can invest in metal and other options as well, especially if you are looking for stronger tables with a more modern feel.
What to Look for in a Sustainable Table?
A sustainable option is perhaps one of the best choices for many people. These tables come from wood that's eco-friendly. They also do not use harmful chemicals and finishes that could expose your family to toxins. If you are considering a sustainable table, here's what to look for.
Materials 
There are a lot of material options available. For those looking for an eco-friendly dining table, seek out options that offer:
Reclaimed wood: Simply beautiful, these come from wood that's already been used for something else or from cut down trees. This is a great way to add something special, even a

live edge table

, to your home.
FSC-Certified: The Forest Stewardship Counsel helps certify organizations that engage in responsible forestry practices. This can give you more confidence that your wood is sustainable.

 

Local sourcing: Don't overlook the access to locally sourced wood for trees as this can help reduce emissions from transportation of materials over long distances.
Traceability: If possible, determine where the wood was sourced.
Zero-VOC or Low-VOC Finishes 
VOCs, or volatile organic compounds, are dangerous, and you do not want to see them on the finishes on the tables you buy. VOCs create eye, nose, and throat irritation, damage the kidneys, liver, and central nervous system, and have suspected carcinogens in them.
Look for a table that does not include these types of dangers. You will find many providers offer zero-VOC and low-VOC finishes that do not take away from the beauty of the dining table. 
Check for Sturdy, Reliable Construction
In addition to all this, before you decide on the dining table for your home, be sure it is made well. Get some reviews of the table, when possible, to get a good idea of what other customers who have already bought the table have to say. You may also want to check out the overall design. Is it made to hold the weight you'll need for it? Does it come with any type of guarantee of its workmanship and overall quality?
Buying from a trusted resource is one of the best ways to safeguard this purchase. If you are looking for a dining room table that fits your needs but also keeps your family safe, check out the sustainable options on the market today.