7 American Made Furniture Brands: KeepIng It Local & Sustainable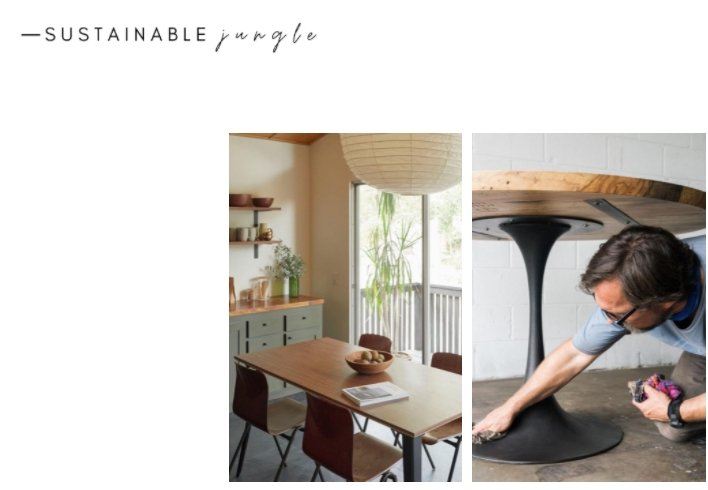 Another great list of American Made Furniture Companies put together by Sustainable Jungle. We are thrilled to be included!
We're here to talk about your home. Specifically, the furniture that turns your house into said home.
But in usual Sustainable Jungle fashion, we'd like to put an ethical and earth-friendly twist on it. 
By 2022, the furniture demand in the United States will reach $68.8 billion. 
Think about what the impact would be if most of that came from domestic furniture brands who use reclaimed, recycled, and durable materials:
It would

 

massively

 

reduce waste—which is crucial considering Americans discard

 

12 million tons

 

of furniture every.single.year. 
It would curb deforestation.
It would reduce plastic consumption.
It would significantly minimize carbon emissions from

 

global shipping. 
If more people opted for not just eco friendly furniture, but American made furniture, it would support both the local economy (by creating meaningful jobs) and also the planet.
Not to mention the fact that quality handcrafted American furniture is hard to beat. 
Just look at Alabama Sawyer and their uniquely crafted reclaimed Alabama-wood pieces. Urban Wood Goods also sells 100% American made wooden furniture.