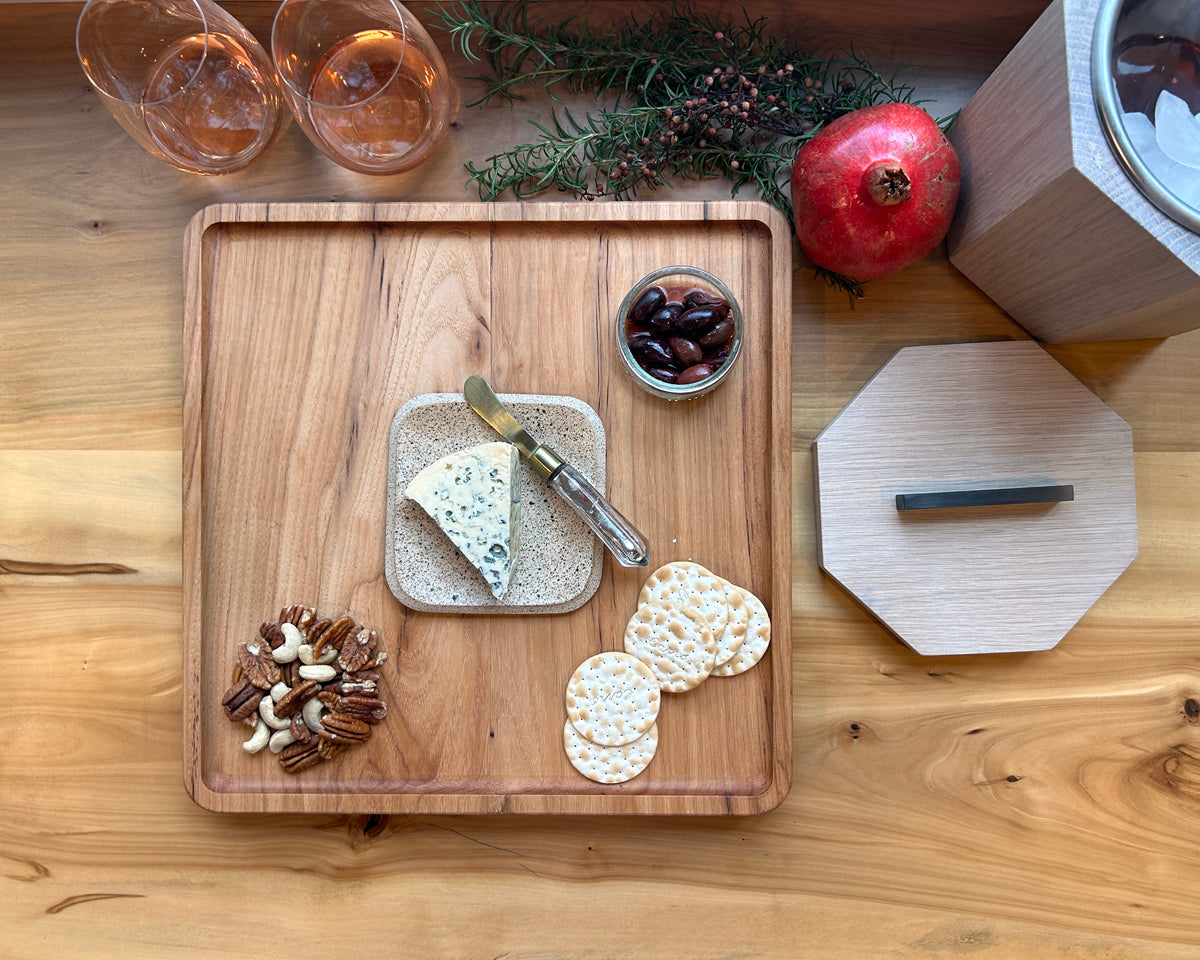 Wooden Trays & Wooden Ice Buckets
For breakfast in bed, tea time with friends, or sitting pretty on the coffee table or ottoman, a range of sizes and wood species enhance the vibrance your wide choice of wooden trays, obsessively crafted to delight and endure.
For storing ice for cocktails or keeping a bottle of your favorite wine or bubbly cool and crisp, our unique wooden ice buckets are the perfect sleek, modern barware that your home is craving. 
From the Birmingham urban forest to your home, our handmade products are one-of-a-kind and eco-friendly, made from Urban wood. Expert craftsmanship means it built to become tomorrow's heirloom.