Yellowhammer Creative's Locals Series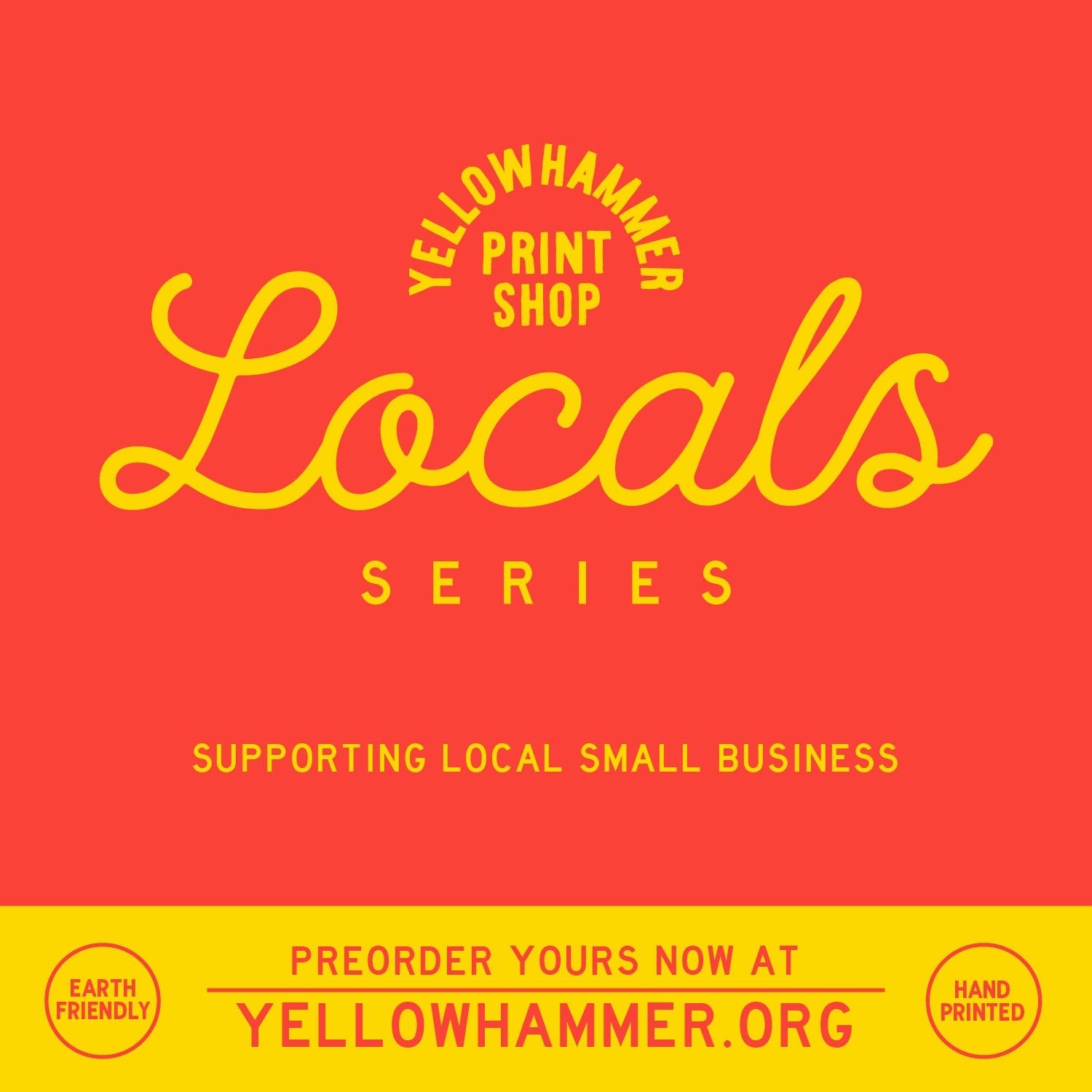 If you aren't following this yet Yellowhammer Creative has partnered with various Birmingham businesses to create a limited edition series of t-shirts. They release a handful each week. 50% of the profits go to the business on the shirt (b/c we all need a little help right now) and the other 50% keeps them printing. Each one only lasts ONE week. Pre-orders end Thursday.

Other local businesses have been featured over the last three weeks and we in in great company in this release. Here are just a few of the others.
See them all at the Yellowhammer Creative website.