Update On Our Coronavirus Relief Fundraiser: Anti-COVID19 RTA Desk Donations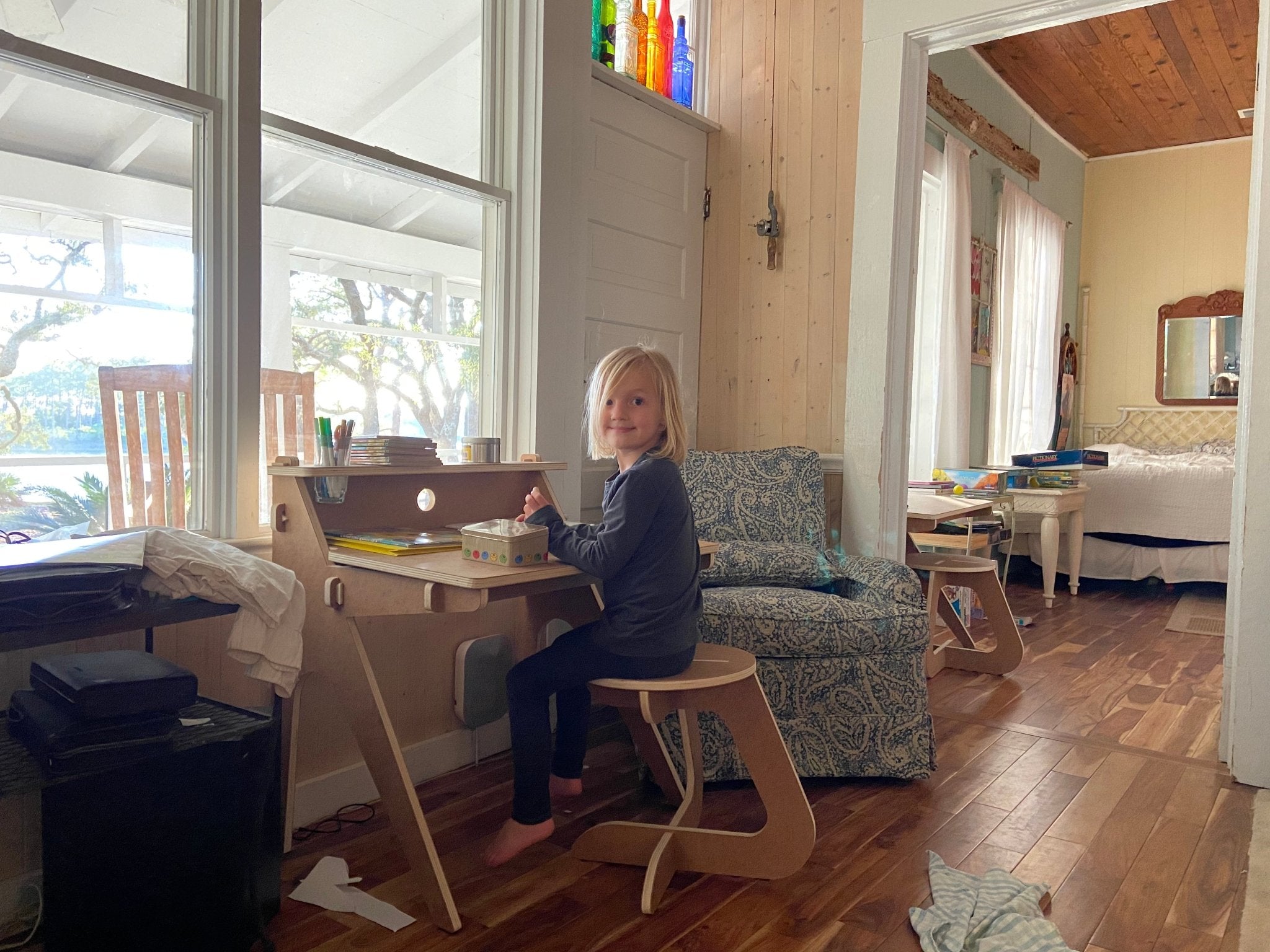 When the Coronavirus first began its spread through America, we at Alabama Sawyer felt helpless to alleviate the suffering.  What could an Alabama-based handmade furniture company do to help against the overwhelming force of a global pandemic?  This question led to the design and fabrication of our Anti-COVID19 RTA Desk, a piece of useful furniture specifically designed as a low-cost, "ready to assemble" solution to working and/or learning from home.  So far our desks have been picked up by local customers at our Birmingham, Alabama workshop, as well as shipped to families all over America.
In addition to aiding children and adults who suddenly needed a designated workspace in their homes, all profits from the RTA Desk are being donated to COVID-19 relief efforts.  As an update on our Anti-COVID-19 Fundraiser, we are proud to announce that Alabama Sawyer has donated to two Coronavirus relief organizations so far!  The first to receive was BHMcares, a charity which hires local restaurants to cater meals for hospital workers who might otherwise not have an opportunity to stop and eat.  Secondly, we have been able to donate proceeds to UAB's Coronavirus Response Support Fund, helping to further research efforts in understanding how Coronavirus works and uncovering treatments in the fight against it.
It's a good feeling knowing something we created can help against the struggle.  Our RTA Desks are a big hit at home with helping maintain a sense of order amidst the chaos. The desks come free of any pre-applied finish, which allows for them to be painted, stained, and decorated however their new owners see fit. We love the rainbow stripes added by one customer! Allowing children to "customize" their desks can help build enthusiasm towards E-Learning.  And for adults working from home, using the desks to create an office haven can help with staying focused while at home.  We offer a 24 inch and 29 inch desk height to best fit either children or adults.
Interested in donating to our fundraiser?  Here's what you can do to help!  If you would like to donate directly to the same charities we already have, click their links above!  There's still a lot of uncertainty about when schools and workplaces will reopen.  If you or someone you know is in need of a desk, please consider purchasing from us.  You'll get a fun and well crafted piece of Alabama Sawyer furniture (and history), and we'll be able to donate that much more to ongoing COVID-19 relief organizations and charities.