The Challenges and Rewards of Spalted Wood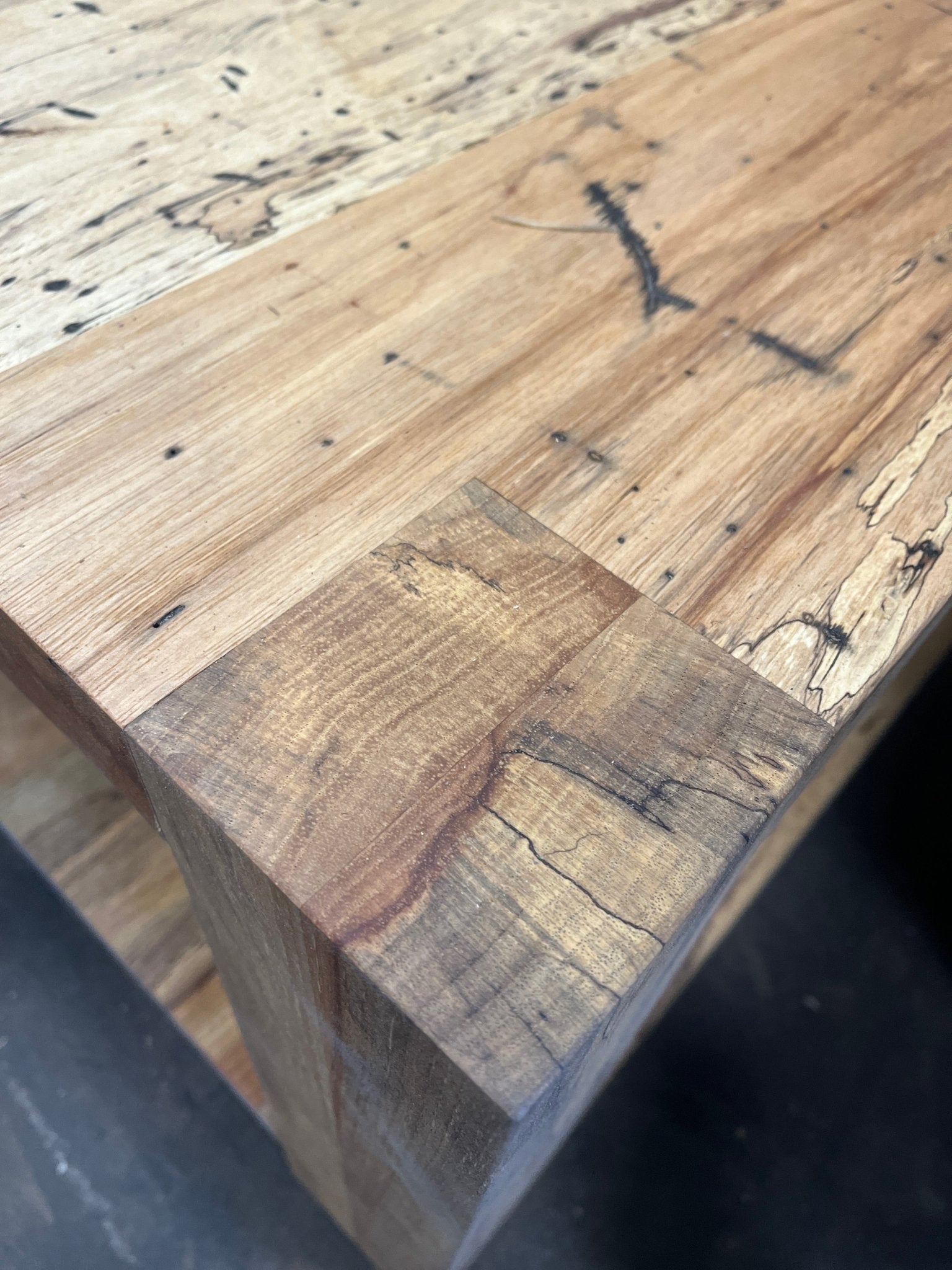 The Perfection of Imperfection
Mother nature has a way of providing for everything—even stains for us appreciators of the natural tactile. If you've ever noticed a piece of furniture or wood with very natural, distinct, and beautiful markings that almost appear as abstract artwork, there's a good chance that you were looking at spalted wood.
In this piece, we examine the beauties and challenges of this quality that we often find in urban lumber, and of course—explain what it is. 
What is Spalted Wood?
Spalted wood is wood that has been subjected to fungi. Not all spalted wood is created equal and challenges arise as a result. The process of spalting, while it can leave a wonderfully beautiful weblike or ink-like pattern, it isn't good for the wood. As such when we come across spalted wood, it isn't always all usable. 
That's, I suppose, a big piece of the desire and draw for some people. It's one of the aspects that drives many people to this style of woodworking—-nature's indelible touch in the material. To appreciate anything like what we do here at Alabama Sawyer, you have to have something of a taste for the natural beauty, and for some people, the delicate state of the wood is actually of appeal.
Challenges of Working with Spalted Wood
The thing about spalted wood is that the process of spalting is a form of decay. As such the structural integrity of the wood can become compromised and this makes it unsuitable for building. 
At Alabama Sawyer, we're quite used to the challenges that come with repurposing urban lumber. Rather than throw away this material we are able to use a process that we also use for the rough grains that we come across so often. Stabilizing spalted wood using epoxy is one way to reclaim structural integrity.
Another way is to take wood and spalt it. If you keep it under the right conditions, you have some control and this is an easier product to work with, than the kind we come across which occurs naturally. So, the process for overcoming the challenges of spalted wood is different depending on the situation. But is it worth it? Well, you be the judge. 
What Does Spalted Wood Look Like?
There is a reason this kind of texture that is left on the wood is so popular is that it is spectacular! It's a symphony of complexities that follow just hints of patterns. They fade in and out throughout and tease the eye, causing subtle distortions that bring about memories and emotion. Spalted wood is downright beautiful. 
View our small Waverly Side Table here, you will see only subtle spalting up the legs. This gives the table character, without drawing from its main features, which are meant to be subtle, and simple. Our Round Pedestal Base Dining table is a more overt display of the wonderful textures and interest that spalted wood adds to a piece. 
This highly sought after style of wood is an art of labor, but it is absolutely stunning and we find the rewards are more than worth overcoming the challenges of Spalted Wood