The Best Christmas Gifts for Your Culinary-Obsessed Friend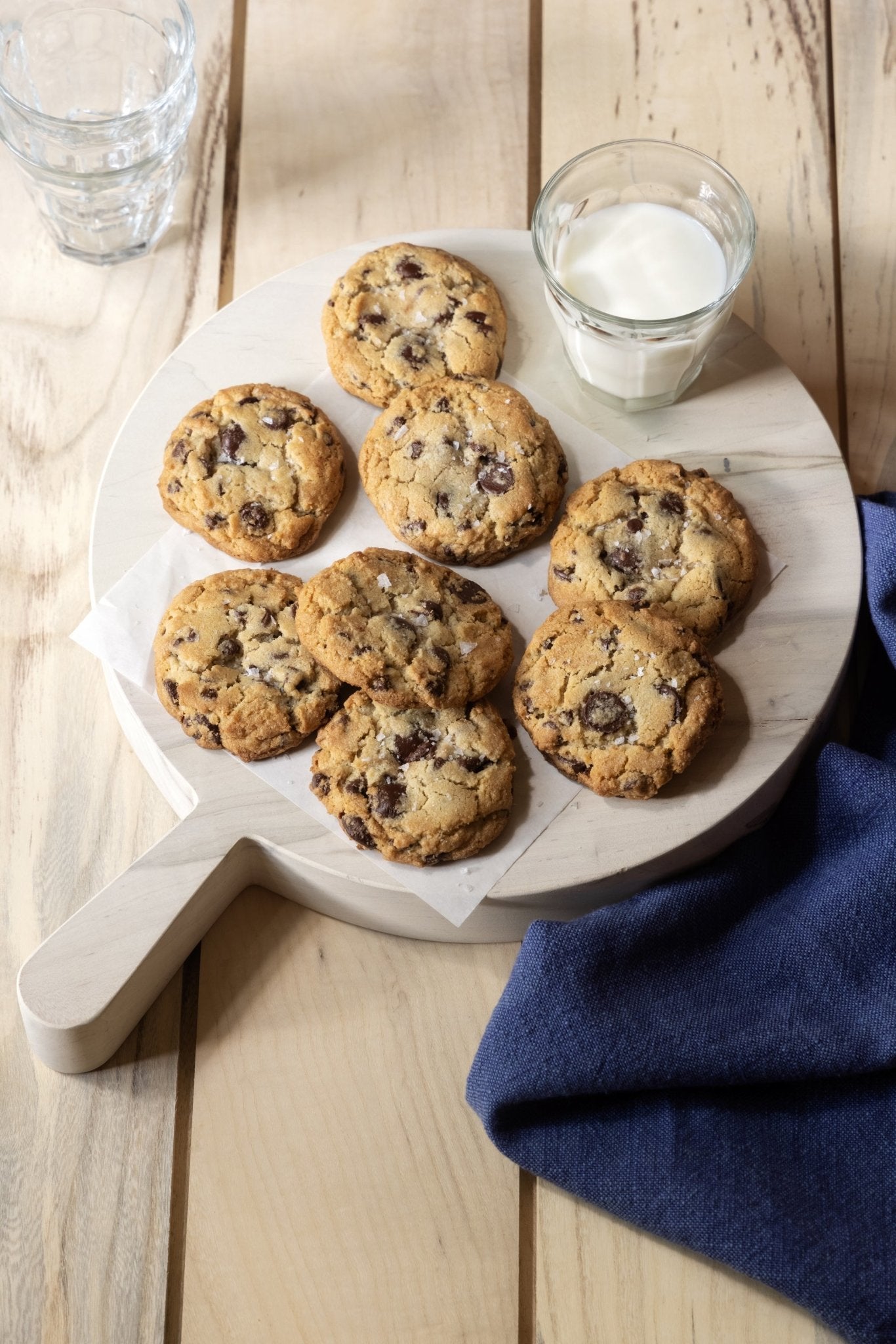 We all have that one friend who is obsessed with preparing the latest and greatest culinary delights, right? If you're searching for the perfect gift for that chef or foodie in your life, you've ended up in the right place, congrats. 
Today, we're going over our top picks of sustainable and bespoke kitchen-addition essentials that are sure to impress and more importantly, inspire loved ones. Want to find the perfect gift? Keep reading!
For the Food Stylist – Handmade Wood & Brass Tray
The perfect base for their delightfully staged vignettes and shelfies 
If that special person in your life loves spending lazy Sundays with a paper, coffee, and a scone, this is the gift for them. Best of all, you can take your pick from the finest artisanal walnut, oak, or magnolia finishes, making this the truly bespoke and unique gift for loved ones this year.
For the Mixologist – Solid Wood Ice Bucket
Keep beverages cold for a signature drink or chilled bottle of wine
Cocktails, wine, or beer lover in your life? No worries. This ice-bucket, hand-crafted with solid white or cherry oak is the ultimate alcohol-connoisseurs dream! Oh, and did we also mention that it's completely eco-friendly?
For the Baking Bandit – Modern Walnut Wood Bread Box
Pick your preference, yeast or baking soda. Bring on the Gluten
Looking to add a warm touch to your loved one's kitchen? This handcrafted bread box is the perfect gift for the bread lovers in your life. Crafted with breath-taking walnut wood, they're guaranteed to love this one!
For the Gear Hear – Magnetic Live Edge Knife Holder
Storage meets display, though the only tech here is an extra-strong magnet
Say hello to the perfect gift for someone who likes living on the EDGE… pardon the pun. This Magnetic Knife Holder is ideal for not just storage space, but also for preventing blades from becoming dull. 
For the Gardner – Noaway Wood Countertop Compost Bin
Farm to table…and back to the Farm
Not only is this handy little bin lightweight and discreet, but it also adds an artful touch to any kitchen countertop. Perfect for holding organic waste and composting their homegrown garden space. Give a gift that all gardening advocates will adore this Christmas!
For the Entertainer – Live Edge Charcuterie Board 
Start A Delicious Meal with an Urban Timber Spiel
This Charcuterie Board is the ultimate gift for the entertainer in your life. This stunning piece of the urban forest makes the perfect centerpiece for your festivities and holiday feasts. With no one board created the same, this is a truly unique gift.
For the Home Body – Live Edge Wood Votive Candle Holder 
Set a Cozy Mood for movie night or a chilly morning
We all love staying at home, but what if you could make nights in even cozier? Say hello to the Candle Holder of dreams. Best of all, this handy gift doubles up as a serving tray for nuts, snacks, and whatever your festive heart desires!
For the Overachiever – Wooden Kitchen Utensil Holder 
Which friend of yours best uses their natural OCD instincts to sort and organize?
Sleek, modern, and aesthetically pleasing, this utensil holder is the must-have addition to every kitchen this Christmas. If their kitchen is already spick and span, this versatile holder can be used to declutter the office, bedroom, or even bathroom. Whatever they need to organize, this is the tool for them!
For the Traditionalist – Rustic Country Style Cutting Board with Handle 
Are you a little bit French country? Just add lavender!
This rustic and antique cutting board is made from the finest durable hickory wood and is the functional addition every kitchen needs. For the traditionalist in your life… we think they'll love this one. 
For the Hostess with the Most – Narrow Cutting Board 
Long enough for a Baguette. What more do you need?
Nights in with the girls (or boys) just got better! Perfect for slicing up and presenting all kinds of foods, this board elevates any cozy evening in with friends. 
For the Trendsetter – Maple Cutting Board 
Our hygge is cozy, comfortable, and GORGEOUS!
This serving board is pretty enough for the gram! Curated with sustainable white maple hardwood, our board is extra thick giving it a durable and beautiful-looking finish. Give the gift of elegance and warmth to any kitchen this Christmas!
So, there you have it, our selection of perfect gifts for all the culinary lovers in your life. No matter which of these gifts you choose they're sure to go down a treat this year!