Stecca Bread Recipe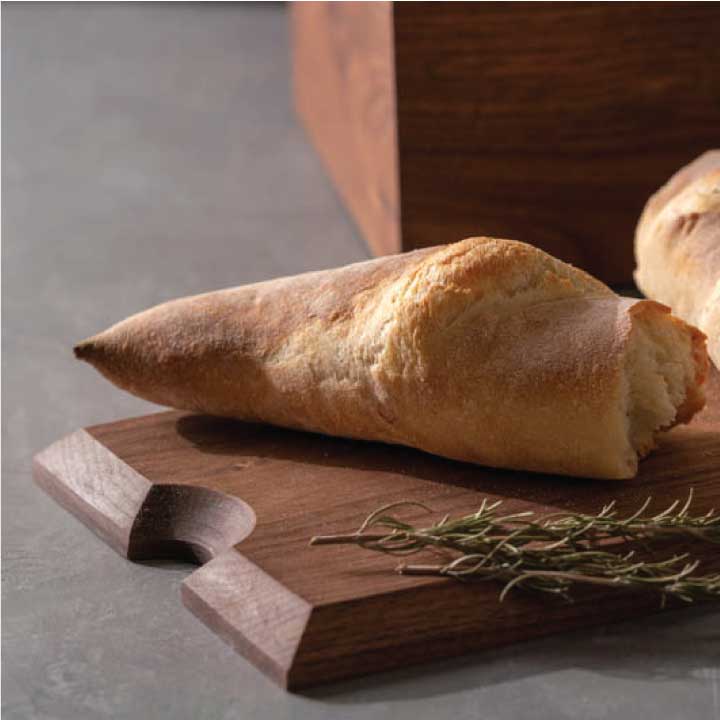 Have ever tried Stecca? Last summer on a Southern excursion, I was turned on to it at the Swamp Rabbit Cafe. They are famous for it. It's perfectly salty, oily  and yeasty, and crunchy on the outside. It's yummy for sandwiches; perfect for dipping in olive oil. Honestly, my family generally eats most of it before it even cools off unless I hide it immediately. 
I inherited my love of making bread from my Mom. She probably started baking it when she was about my age, which everybody on Instagram knows is 50. She started with a simple cuban bread and developed into adding savory spices or eggs for a luscious challah.
I promise. It's SUPER easy. It doesn't require an electric bread maker or stand-up mixer. Hand mixing is the correct process and doesn't require much strength. It is also forgiving. At times, my dough hasn't fulfilled the recipe description and it still tasted AMAZING.
It does take time to rise, so do plan ahead.
Prep time
20 hours
Cook time
30 mins
Total time

20 hours + 30 mins
Ingredients
3 cups (400 grams) bread flour

½ teaspoon table salt

¾ teaspoon sugar

¼ teaspoon instant or other active dry yeast

1½ cups (350 grams) cool 55-65F water

additional flour for dusting

20 pieces of the any combination of following: whole garlic cloves, whole olives, halved cherry tomatoes (optional)

¼ cup extra virgin olive oil

¾ teaspoon coarse sea salt or kosher salt
You'll notice there isn't very much yeast. It's not a full packet. Just more time...
Instructions
MINUS 12-20 HOURS:
In a medium bowl, stir together the flour, table salt, sugar and yeast. Add the water and, using a wooden spoon or spatula, mix until you have a wet, sticky dough, about 30 seconds. Cover the bowl and let sit at room temperature until the surface is dotted with bubbles and the dough is more than doubled in size, 10 to 18 hours (up to 24 hours if you have a cold home.


MINUS 3 HOURS:


When the first rise is complete, generously dust a work surface with flour. Use a bowl scraper or rubber spatula to scrape the dough out of the bowl in one piece. Fold the dough over itself to her three times and gently shape it into a somewhat flattened ball. Brush the surface of the dough with some of the olive oil and sprinkle with ¼ teaspoon of the coarse salt (which will gradually dissolve on the surface).

Grab a large bowl (large enough to hold the dough when it doubles in size. you could also use a large pot) and brush the insides of the bowl with olive oil. Gently place the dough, seam side down into the bowl. Cover bowl with a towel. Place in a warm spot to rise for 1 to 2 hours. The dough is ready when it is almost doubled. When you  poke it with your finger, it should hold the impression. If it springs back, let it rise for another 15 minutes.


Half an hour before the end of the second rise, pre-heat the oven to 500F, with a rack in the center. Oil a 13″ x 18″ x 1″ baking sheet. (I use a ciabatta pan and split it into havles. I have also put it into loaf pans. They all work.)



Cut the dough into halves or quarters. Gently stretch each piece evenly into a long, thin, baguette shape approximately the length of the pan. Place on the pan, leaving about 1 inch between the loaves. Here's where you embed the garlic cloves, olives or cherry tomatoes into the loaves, about five pieces per loaf. Just tuck it in and pinch the pockets closed. Drizzle, tab or brush olive oil on each loaf. Sprinkle sea salt or kosher salt over each loaf, remember to go light on the olive loaf since the olives are salty.

MINUS 30 MINUTES:


Bake For 15 to 25 minutes, until the crust is golden brown. Cool on a pan for five minutes, then use a spatula to transfer the baguette to a rack to cool thoroughly.

Note: The baguette may become a bit soggy in just a few hours because of the salt on the surface. If that happens, reheat the loaves in a hot oven until crisp.


NOTE:  The Alabama Sawyer walnut bread boxes are not secure against families stealing baked goods. In fact, it may encourage it.