KEYHOLE BRACKET INSTALLATION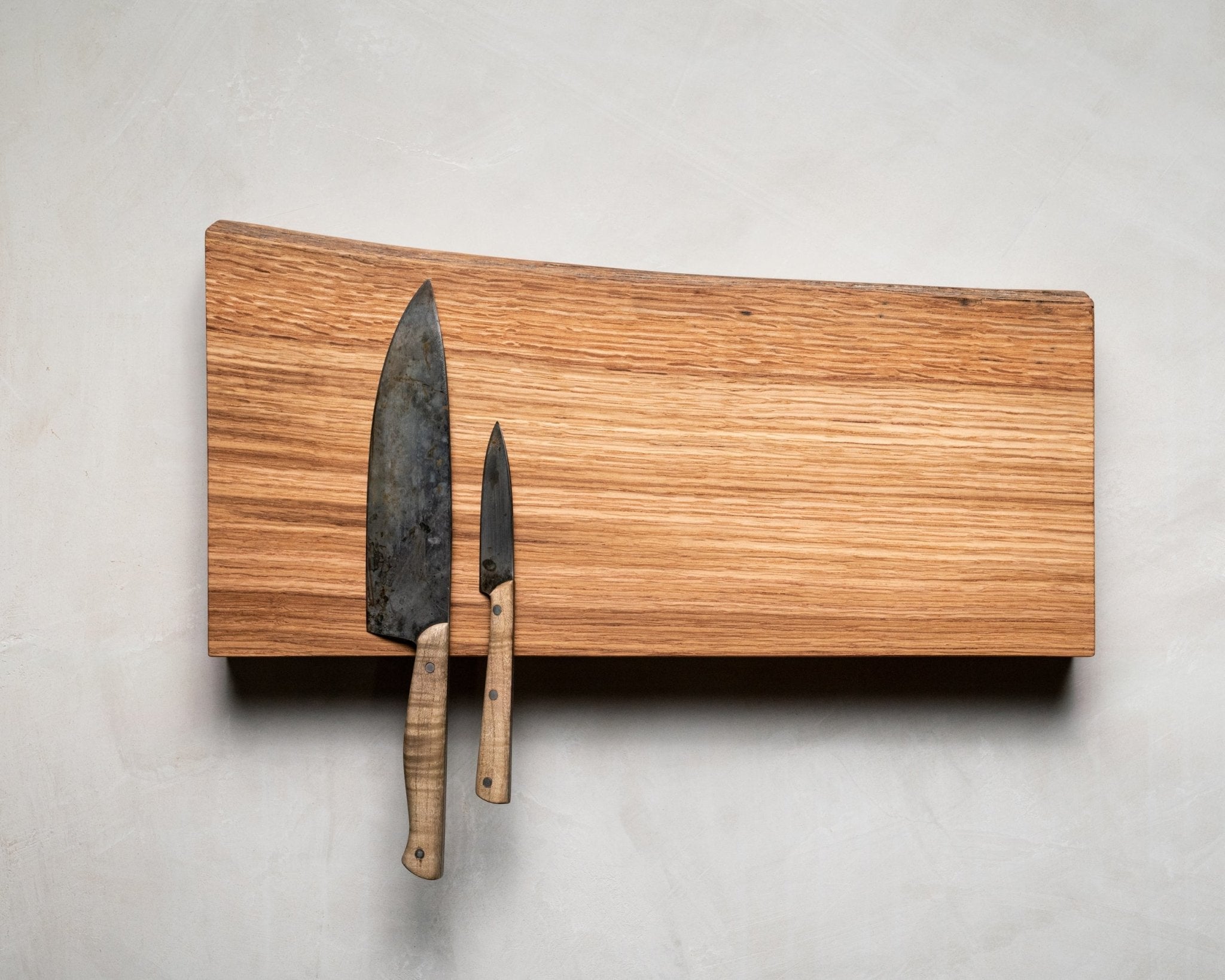 If you order a live edge magnetic knife holder, there is some installation required to hang it on the wall. It's not difficult, but you do need a couple tools and to follow a few steps!
Tools Needed
You will need the following tools for the bracket installation: a pencil, a level, a Phillips screwdriver, a tape measure and a drill.
Choose Wall Fasteners
You will also need to choose the proper type of wall fastener/anchor for your needs…for example-wood, masonry or drywall. Whenever possible it is always a good idea to locate and utilize wall studs.
Step 1
First, determine the location you would like the shelf on the wall by measuring up from the floor and lightly mark the desired location on the wall with your pencil.
Step 2
Using a pencil, make a light marking on the top of the shelf above the two keyholes (Fig. 1) or where you want to install your 2 keyhole brackets.
Step 3
Position the shelf against the wall and level. Once the shelf is level, mark the wall in the same place where you marked the shelf (Fig. 2A ) or brackets (Fig. 2B ) above the keyhole
Step 4
Using the drill and a 7/32 bit, make two holes in wall and insert the proper hardware.
Step 5
Make sure to leave approximately 0.25" overhang when inserting the screws (do not fully insert) Fig. 3
Step 6 Place shelf or brackets securely onto screws. Fig. 4
That's it!