Hanukkah Traditions: What Are the Best Food to Eat During This Time?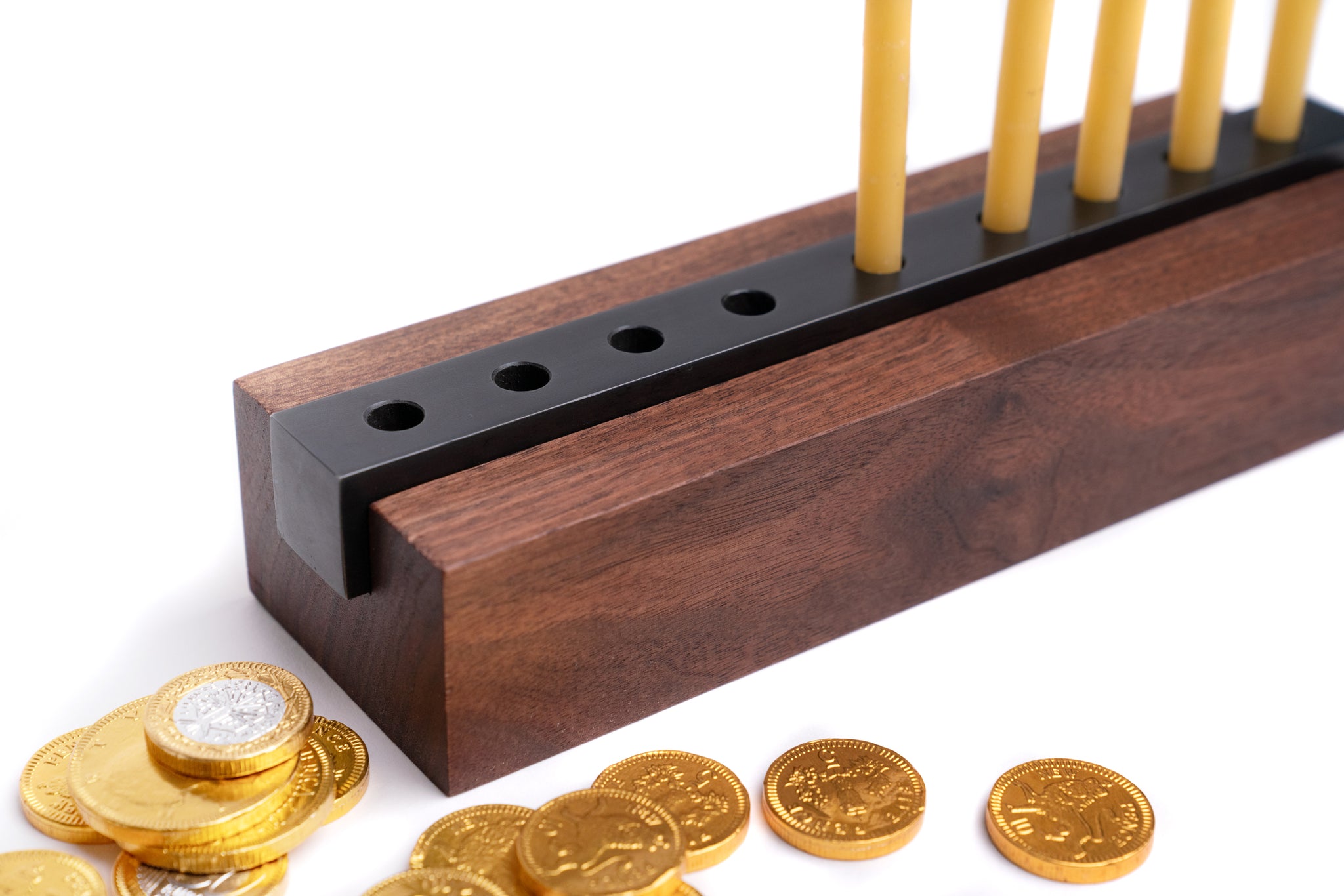 Hanukkah is a special time to come together and engage in traditions passed down from generation to generation.
Hanukkah 2022 will begin in the evening of 
Sunday,
December 18 
and ends in the evening of 
Monday,
December 26. 

What Is Hanukkah?
Hanukkah is the Festival of Lights. It is an eight-day event celebrated in the winter months that involves the lighting of the menorah, one light for each day, enjoying in special prayers, and enjoying foods, specifically fried foods. In 2022, it will run from December 18 to December 26.
The traditions stem from the second century BCE when the people of Israel were being forced by the Syrian-Greeks to accept the Greek culture and belief system. A small group of faithful Jews defeated one of the most powerful armies and drove the Greek forces from the Holy Land.
During the eight days, there are various practices and traditions followed, including specific prayers and the lighting of the menorah.
Traditional Hanukkah Foods
There are a number of highly traditional foods enjoyed during this celebration. Here's a look at some of the most popular.
Latkes
Latkes are a type of potato pancake. They are fried in oil in the tradition of using oil for most cooking during this holiday as a way to pay homage to the oil available in the Holy Land.
Brisket
Brisket is a very popular option for Jewish celebrations. There are various types, but Jewish brisket is braised rather than cooked on a grill or in a smoker. It often is served with vegetables as well.
Kugel
Kugel is a popular Jewish noodle dish that is served during this time. It can be made in various ways, often as a sweet version or one that is more savory. Sweet versions often include sugar and cinnamon, often with raisins. Savory versions may have onions and garlic in them.
Selected Hanukkah Recipes
Take a look at some of the recipes you may wish to add to your table this year.

Pumpkin Rugelach with Sage and Walnut
This pumpkin rugelach with sage and walnuts is a unique combination of savory and sweet. Though pumpkin is not traditional, it adds a bit of fall spice and flavor to the dish and makes these little handheld treats a bit more special. The sage, on the other hand, is very much a commonly used herb in dishes like this.
Hanukkah Churros
For some, Hanukkah churros are one of the best ways to add some interest and spice to this Festival of Lights. They are fried, which fits right into the theme of the foods often consumed during this period. The churros themselves are not traditional (most often, donuts are served), but this is a great way to add something unique. You can fill them with jam, or you can dip them into a sauce for a bit of a different experience.
Smoky Fried Chickpeas
Hearty, warm dishes are a common choice during this time, and smokey fried chickpeas are a good way to create that flavor. This dish combines a Moroccan and Spanish flavor to the meal, creating a bit of spice and crunch while at it. With lemon, thyme, paprika, and other flavorings, it is quite a special treat.
Traditions
One of the most important parts of this holiday season is the sharing and continued passing down of traditions. Each one of them follows a pattern that has passed from one generation to the next since the second century BCE. Here is a look at some of the most notable that many families continue to celebrate.
In each household, the menorah is lit one candle at a time and then placed in the doorway or in a window. In addition to this, special Hallel prayers are said in addition to the prayers already said each day. Alabama Sawyer offers a beautiful, hand-made menorah ideal for those looking for something special to give.
Eating Latkes, Jelly Donuts, and Other Fried Foods
It is a common component of Hanukkah for Jewish people to eat fried foods. Because a portion of this festival celebrates the miracle that a single container of oil was able to meet the needs of Jewish people in the Holy Land for 8 days instead of just one, it is very common for this celebration to focus on including foods fried in oil. That includes jelly-filled sufganiyah or donuts, latkes, and others.
Playing Dreidel
Dreidel is a type of game played during this time of the year by many Jewish families. It is a top that has four sides to it that have Hebrew letters on them. The letters say, in Hebrew, "a great miracle happened there."
During the game, a pot of coins or other items is presented. The dreidel is spun, and depending on the letter it lands on, a person wins or loses.
Gelt
Though many people today celebrating Hanukkah do so by giving gifts, it is more traditional to give gelt. Gelt is a term used to represent gifts of money. These are often given to children during the Festival of Lights. It may be given, for example, for devotion to the study of the Torah or because of good behavior. The goal is, in part, to help encourage the giving of charity to others.
What About Giving Presents?
Over the years, the traditions have changed significantly. Today, many families give small gifts on each day of the Festival of Lights. It is a way for them to honor the child who behaves well or to show thanks.
Explore What Alabama Sawyer Has to Offer
There is nothing more special than family traditions. These Hanukkah traditions are some of the best. If you want to reinvigorate your beliefs, start with this festival. You can purchase our beautiful menorah to help you to start telling stories and sharing the traditions with your family. It is a finely crafted, unique piece that, itself, is likely to be passed down from one generation to the next in your family.