Floating Shelves: What to Look for and Use to Improve Your Home Décor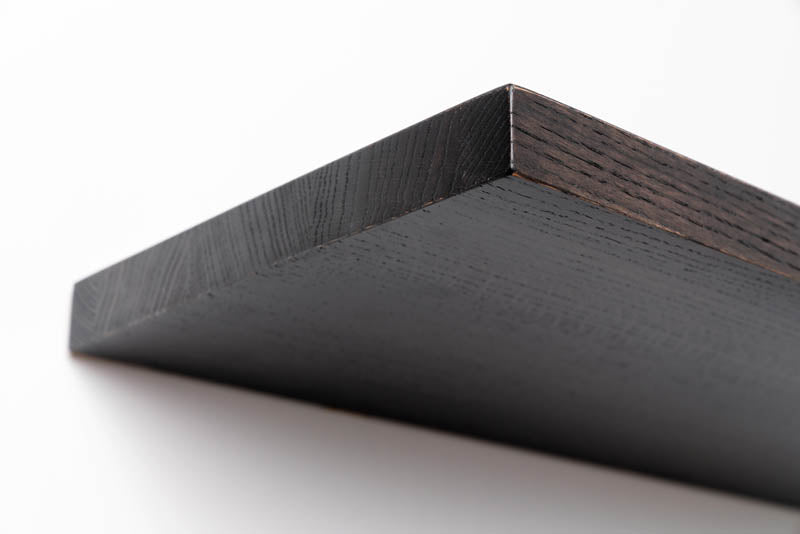 Floating shelves can be a practical as well as a beautiful addition to any living space. Depending on your home, they can provide you with exceptional storage or just a way to hold your precious items. Here's what you need to know about floating shelves.
What to Look for in a Floating Shelf
Does a made to order shelf work well for you? Perhaps you want to purchase floating shelves for a wall in your library, office, or man cave. Thinking about the way you plan to use them, consider a few tips for selecting the best. 
Material 
Several floating shelves are available in various materials. Wood tends to be the best choice for a natural and holistic look. However, the type of wood matters. Maple, oak, and others are options. Look a bit closer, though. Look for those that come from urban wood sources. That means the piece is more eco-friendly than others. Urban wood can be just as stunning but offers a bit more character and charm to the space.
Weight capacity
Prior to purchasing a wood shelf, be sure to understand both the size (measure out the size on the wall you plan to place it) and the weight capacity. Very heavy items could topple down if the shelf is not strong enough for them. 
Is It Hard to Mount Floating Shelves?
They can be a bit harder to put up than a simple bracket shelf option. Yet, with a bit of precision and attention to detail, you'll be able to place them and push them into place with ease. Often, the shelf will come with a template and directions to help you ensure this happens as easily as possible. 
How to Use the Best Floating Shelves
As you think about buying floating shelves for your space, determine what you plan to put on them before you buy. That way, you know the proper dimensions for your space and how many you'll need. Here are some ways to use them.
Accessorize blank spaces 
Do you have an empty wall in your office or bedroom? Perhaps you have a corner area in the living room that just does not have a purpose. You don't want it to just look boring and dull. Shelves like these allow you to add special items to display, adding depth of character in those areas. 
Make a statement wall
Consider a long column of shelves, one on top of the other, along a wall in your room. This creates a bold statement, something that adds architectural beauty to your home as well. Fill it with everything that is important to you. 
Utilize every space
You can use floating shelves just about anywhere you want to use them. That could mean over a mantel, in the kitchen over a countertop, as well as any other open area in your home. Turn that empty, boring wall into a functional and beautiful space. 
Display your favorite books
One of the easiest ways to use floating shelves is to display books. You can place all of your favorite leather-bound books along beautiful, live edge floating shelves to create a truly stunning look in an office space. Use them in any room of your home to display the books that mean a lot to you.
Coffee or drink bar
Think outside of the box. Imagine adding eco-friendly floating shelves like this to your home as a way to create a space for a drink bar or a coffee area. If you have a nook in your dining room or kitchen with enough room, a small or medium-sized shelf can add a lot of functional space while also dressing up the area a bit. You'll love the sophisticated feel of these pieces. 
Bedside tables
Do you wish you had a space to put your phone at night without having a full table in the way? Use a live edge floating shelf. This adds a lot of fabulous character and function to your bedroom without adding a lot of clutter to it. 
Tips for Styling the Best Floating Shelves
When it comes to making floating shelves work in your space, be creative. You don't have to stuff them full of items as that just creates clutter. Instead, use shelves like this as a foundation for a few important and beautiful pieces. That way, each piece stands out on its own.
No matter where you use them, floating shelves can become more prominent when you choose the right color for them. If you want them to blend in, use a softer color or even an off white. If you want to make a statement, use a dark color and enable the grain to stand out.
10 Best Minimalist Floating Shelf Ideas
Do you need more ideas? Consider these ways to use them:
Place a shelf over your coach. Place a few simple photos that mean the world to you on top of them. That draws attention to those photos and brings a smile to your face.
Position a shelf near a window. Add a few small potted plants to them.

 

Set up three shelves one over the other. Place a few books in a stack on one shelf. Add a few trinkets to another. Finish it off with a candle or something simple.

 

Put your artwork on display in your workshop on shelves. Use that as motivation each day.
Add a small set of shelves over your kitchen countertop in a corner area. Use this for storage of items you use every day.

 

Place a few floating shelves in your kid's room to display their favorite toys they no longer use. It's a great way to keep the memories alive as they get older.
Set up a shelf in your kitchen near the window. Add a few potted herbs here that you can easily grab and use.

 

Keep the books simple. Instead of a row of books, make a couple of piles of them with space in between for small knickknacks.

 

Use different colors to help your items stand out. Instead of having everything match on the shelves, use items that are different colors, shapes, and sizes so everything stands out.
Keep the clutter down. Use shelving to hold a basket for mail and car keys by your door.