Five Excellent Interior Design Blogs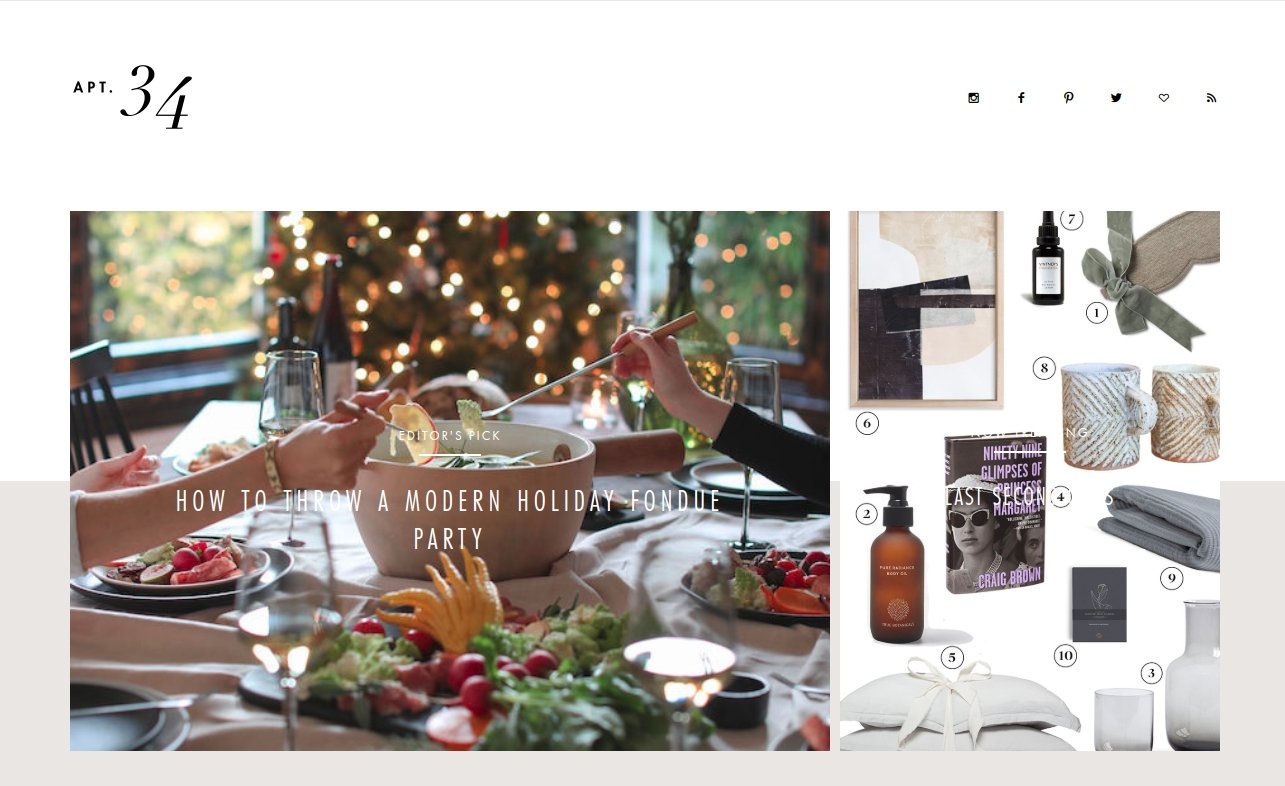 The name of the website says it all. A trendy interior design blog that will provide you with all the latest tips and tricks you'll need to remodel your house. The homepage has several useful links, some of which are labeled, "Remodeling 101", "Get Inspired", "Design Travel", and more for your reading pleasure. Not to mention the sleek and minimal web design. Image taken from Remodelista's website.
Taken directly from the Amber Interiors website: "Amber Interiors Design Studio is a full-service interior design firm based in Los Angeles, California, founded by Amber Lewis. We serve clients worldwide with services ranging from interior design, interior architecture to furniture design." If you take a look at some of their projects, you'll see some lovely interiors. Image taken directly from Amber Interiors website.
Coco Kelley
This lifestyle blog has a bunch of different sections dedicated to interiors, travel, entertainment, and DIY. Their slogan? "LIFE IS IN THE DETAILS. STYLE ACCORDINGLY." According to their website, Coco Kelley was, "Founded by Cassandra LaValle, Coco Kelley is a lifestyle brand devoted to fresh takes on the classics." Image taken directly from the CocoKelley website.
EyeSwoon is one of those blogs that gives a range of knowledge on a variety of topics like food, design, and living. The easy to navigate page layout + web design are just a bonus when you consider how attractive the site really is. According to their website EyeSwoon is, "Your destination for creativity, inspired by a passion for great food, entertaining & design and dedicated to lovers of beauty everywhere. Come swoon with me as I cook & create, showing you the simple tips and tricks that make every day swoon-worthy." Image taken from the EyeSwoon website.
Like several other blogs on this list, Apartment 34 covers multiple areas including decor, fashion, beauty, travel, ect… According to their "About" page, "Apartment 34 offers inspiring tips and ideas for an intentional approach to modern living. We share sophisticated décor, style, cooking, travel, entertaining – all the good stuff that helps elevate daily life." Image taken from the Apartment 34 website.
SOURCES:
MYDOMAINE blog: https://www.mydomaine.com/decorating-blogs