Choosing the Right Size and Shape for Your Wooden Cutting Board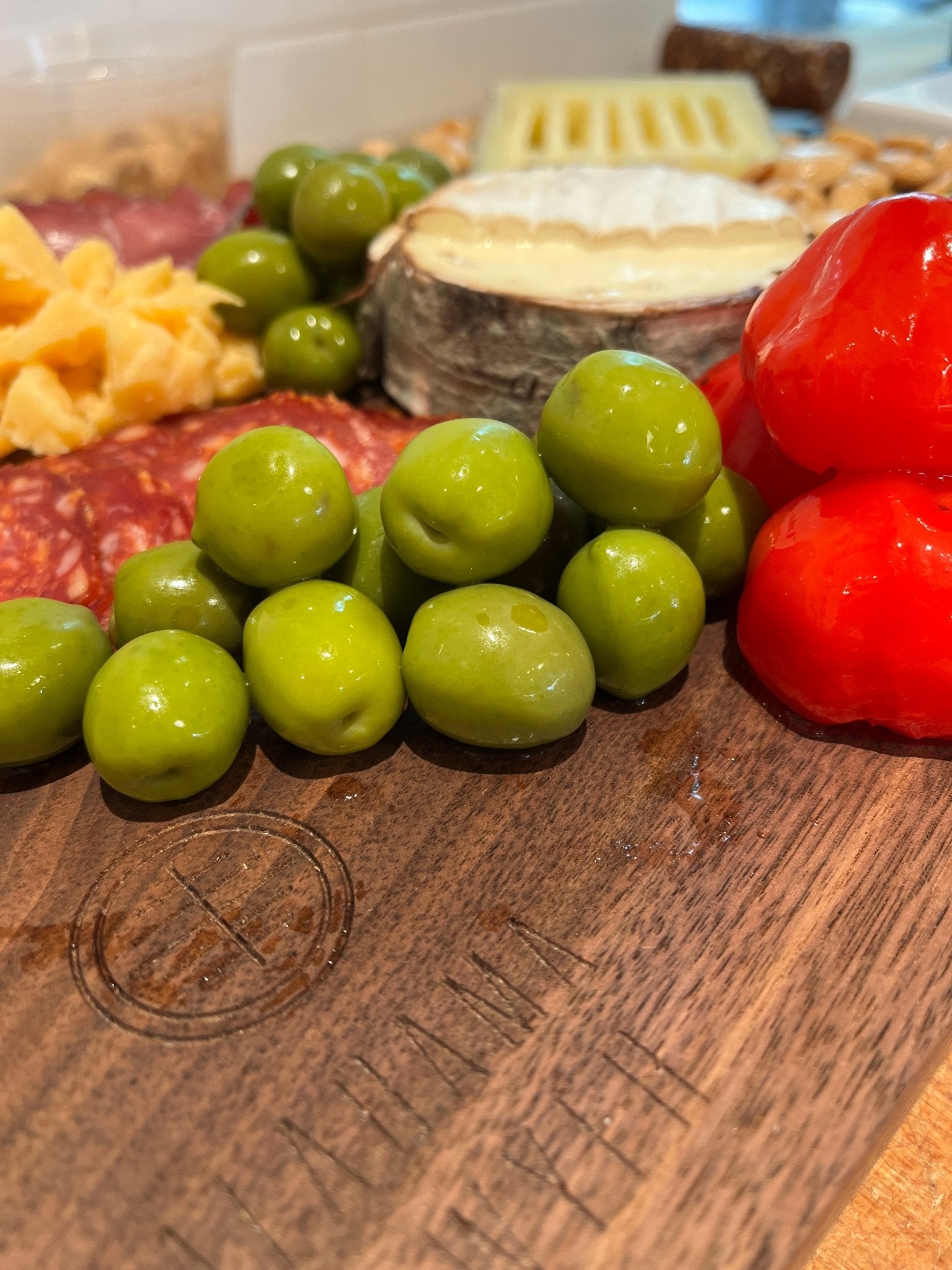 Are you looking for a cutting board that's functional and beautiful enough for your gourmet kitchen? Do you need a special wedding gift or a housewarming gift? A cutting board is an excellent investment, but most don't know just how many options exist. Here's a guide to give you the options you need.
What to Look for When Buying the Best Cutting Board
There are quite a few things to consider before you buy:
The environmental impact: Choose a cutting board that's harvested and designed with the planet in mind. Look for those that use reclaimed wood, when possible or those designed from sustainable trees like a maple cutting board. Also, consider how the company minimizes its carbon footprint. Some produce locally, which reduces carbon emissions from transportation.

 

Quality: Superior quality is important. That means looking at the features of the cutting board, how thick it is, and its finish.

 

Function: Think about how you plan to use this cutting board, too. Are you likely not to use it but to use it more for a décor piece? Perhaps you will use it for a display or platter for a charcuterie board. Other times, this will be the board you use for your meal prep.

 

Décor and style: Choose a board that works well in your home. For example, if your kitchen cabinets are maple, select a maple cutting board.

 
The Best Wooden Cutting Boards
The very best wooden cutting boards offer functional features and beautiful finishes. Choose those that are designed to accommodate the way you plan to use them. Consider the wood grain of the piece. Do you love the way the coloring comes through with the finish on it? Perhaps you want a specific style to match the architectural details in your kitchen. It's worth investing more into a high-quality board that is going to last for years to come and looks stunning as it does.
Best Cutting Board for Farmhouse-Style Kitchens
You love the thought of wood beams running the span of your kitchen and charming farmhouse style features. You may love this Rustic Country Style Cutting Board with Handle. It offers the soft textures of beautiful wood while providing that country feel to it. It's rough hewn from hard, durable hickory wood. A hickory cutting board like this is one you'll use for years to come.
The Best Food Prep Cutting Board
When you need a cutting board that's functional and designed to be easy to use, check out the Cutting Board with Handle. This beautifully crafted board is a showstopper, but it is also very practical and easy to use. The chamfered edge creates a bit more of a functional style, making it easier to use day-to-day.
Best Decorative Cutting Board
When you need something that's a bit more charming and better as a decorative item or a serving platter, check out the Round Maple Serving Board with Handle. It is more than just charming – it is also made to be extra thick. It's created from white maple hardwood for an exquisite design. It's a nice way to add some warmth to an elegant kitchen.
Sunday Brunch
There's just something special about Sunday brunch when you throw together a few different bite-sized foods to create a fabulous meal for everyone to come together over. The Round Cutting Board with Handle and Gunstock Cutting Board are the perfect choices for serving here. It is designed to have a textured handle that adds a nice tactile feel to the board. What's truly captivating about this round gutting board is the beautiful wood grain that comes through. It's perfect for cheese or anything else you're serving. 
Charcuterie (Sharh-koo-tuh-ree)
Everyone has taken to the trend of sharing their favorite ways to set up a charcuterie board. It's not just what's on the board, though. The board itself plays a role in creating this elegant, world-class experience. No matter if it is for pizza night with friends or an elegant dinner appetizer, the Live Edge Charcuterie Board is the perfect choice. Choose from several sizes (or purchase more than one) to serve up your favorites with ease. This board is the perfect centerpiece – and you choose from various woods, too.
House Warming Gift
Bring something special and unique to the next housewarming you attend. The Live Edge Charcuterie Board in Walnut is the perfect choice. This walnut cutting board is special for many reasons, including its dark, urban look and feel. There are often a few knots and small cracks that help to create the charm of this piece. It's nothing short of stunning, and your friends or family will cherish it.
Personalized Cutting Boards and Kitchen Items Make the Best Gifts
No matter which of these you decide to buy, personalizing them makes them that much more valuable. They can be designed with the family name on them, for example. You can have a special message carved into them, too. This is a great way to create a way to remember special days like weddings, anniversaries, and housewarmings.
Care and Maintenance
It's always important to take care of these valuable cutting boards. That often means no more than a light rinse with a mild soap when needed. They also need to airdry with air circulating around them. It's also common to need to apply oil to the board to protect the wood. Buyers automatically get 25% off board oil when you buy a board and the oil together with us (you don't need a code to get this!)
A Wood Cutting Board Small Enough for Picnics
If you're looking for something to take with you, check out the Narrow Cutting Board. It easily fits right into your picnic basket!
Wood Cutting Boards vs Butcher Blocks
While Alabama Sawyer does not make butcher blocks, we do love John Boos for those. Butcher blocks tend to be heavier and are designed to remain in one place. If you want something more portable, we highly recommend wood cutting boards instead. 
Alabama Sawyer Cutting Boards Are the Very Best That Money Can Buy
Carefully selected wood, exceptional attention to the environment, and superior workmanship make each of the cutting boards at Alabama Sawyer the best investment for your needs. Find the board that works to create the memories you desire. We're confident you'll find them here.