5 Birmingham Associations & Organizations We Love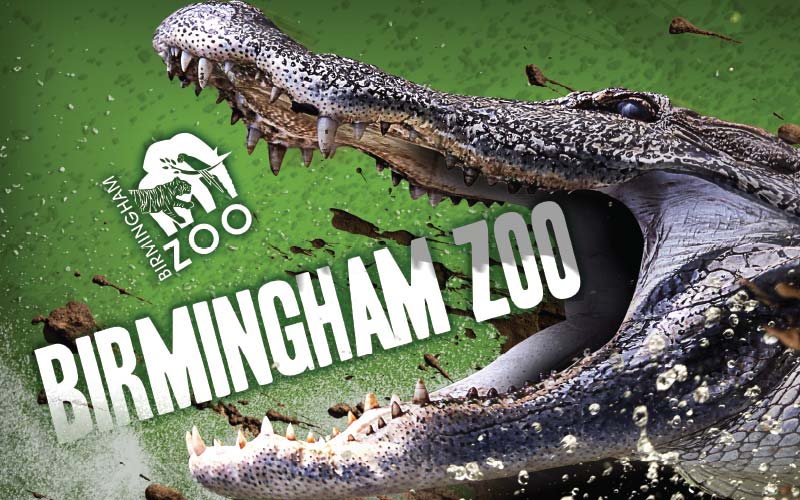 1) If you've never listened to 90.3 WBHM, then you're really missing out. They deliver high quality news broadcasting on topics ranging from the arts to science & technology. We love supporting them, even if that support goes out in the form of simply tuning in and paying attention. But we also like to give them money, and you should too.
2) According to its description on Google, Red Mountain Park is a "1,500-acre park with 15 miles of scenic trails, historic mines, zip lines, tree house & a dog park." Speaking of hiking, there's nothing better than hiking a Red Mountain trail with loved ones. For me "loved ones" refers to my framed picture of Frances McDormand bench pressing a grizzly bear.
3) The first time I visited the Birmingham Zoo, I got to bottle feed a koala. Then I got pooped on by some birds at the Aviary. Needless to say it was the best day of my life. On a completely different note, Alabama Sawyer has made a bunch of different stools for the Birmingham Zoo, so be sure to check them out the next time you visit!
4) The Birmingham Museum of Art is a great place to visit if you get the chance. I know I know. You might hate museums because you think they're boring. That was my position on museums before I ever visited one, the BMA being the first. Honestly, they've had some pretty great exhibits and pieces on display over the years. And I'm not just saying that because they've exhibited some of our furniture before. No, I've liked visiting the BMA long before I started working here. 
5) Here is a description of Workshops, Inc. taken directly from their website, "Workshops, Inc. provides outsourcing solutions for local businesses. All outsourced handwork is completed by people with disabilities and other barriers to employment who are striving for their highest vocational potential." We've worked with Workshops, Inc. in the past, and would love to work with them again. 
Sources & Further Reading