5 Classic Birmingham Businesses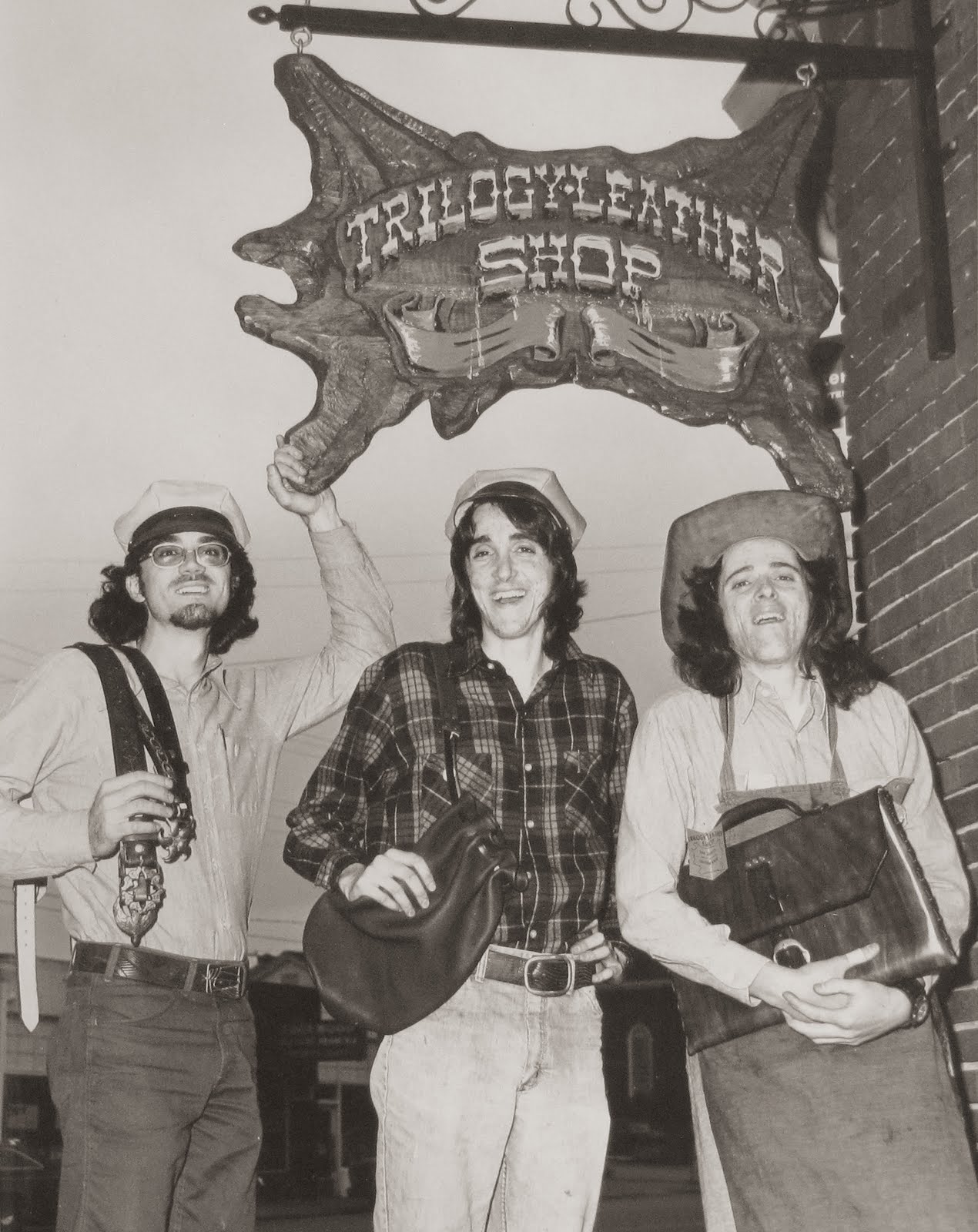 Alabama Sawyer is practically a toddler compared to some of the more classic Birmingham businesses. In their honor, here are some of our favorite companies that have been in Birmingham for quite some time.
Trilogy Leather

: a leather repair & craft shop established in the 70's by Sam Sicola and brothers Tony + Salvatore Pardi. They offer a wide variety of products from crocodile + gator hide belts to handbags and briefcases. According to their website, "the name Trilogy was chosen to signify the 3 of them."
Sam, Tony, and Salvatore - image taken from the Trilogy Leather website
Buffalo Rock Co.

: Founded in 1901 by the Lee family as an independent Pepsi bottler, Buffalo Rock even created its own grape flavored beverage in the early 80's called Grapico. According to their website, "The mission of the Buffalo Rock Company is to be the premier provider of beverages and food products. We have 10 divisions inclusive of 2,100 employee-partners who are committed to this mission."
Image take from Buffalo Rock's website
Bromberg & Co. Jewelers

: This family owned jewelers founded by

Frederick Bromberg

has been around since 1836, and has been providing its customers with the highest attention to detail in jewelry making ever since.
Davis Architects

: Founded in 1912, Davis Architects is the oldest still running architectural firm in Alabama. They even employed the first registered female architect in the state. According to their website, they prefer to take a client centere

d approach to architecture. Some of their work includes the Birmingham Crossplex, the College of Health Sciences at Samford University, the Center for the Arts at Montevallo University, ect... One of their quotes? 

"Every problem has a solution. As optimistic as it may sound, it is the driving force behind our work. Great design starts here."
Image taken from the Davis Architect website
Golden Rule Barbecue

: Opened in 1891, Golden Rule is the oldest continuously running restaurant in the state of Alabama.
Image taken directly from Golden Rule's website
Alabama Sawyer aspires to be on a list like this in 100 years, saving local trees along the way!
There are a lot that I didn't mention here, so take a look at this AL.com article that I drew from to learn more about some of the longest running businesses in Alabama.
Sources
AL.com article: "These Alabama businesses have operated 100 years or more"
Buffalo Rock Company Wikipedia article: "Buffalo Rock"
Buffalo Rock "About Us" website
Tommy Daspit photography website
Golden Rule Barbecue "About" page