Urban Wood Benefits the Environment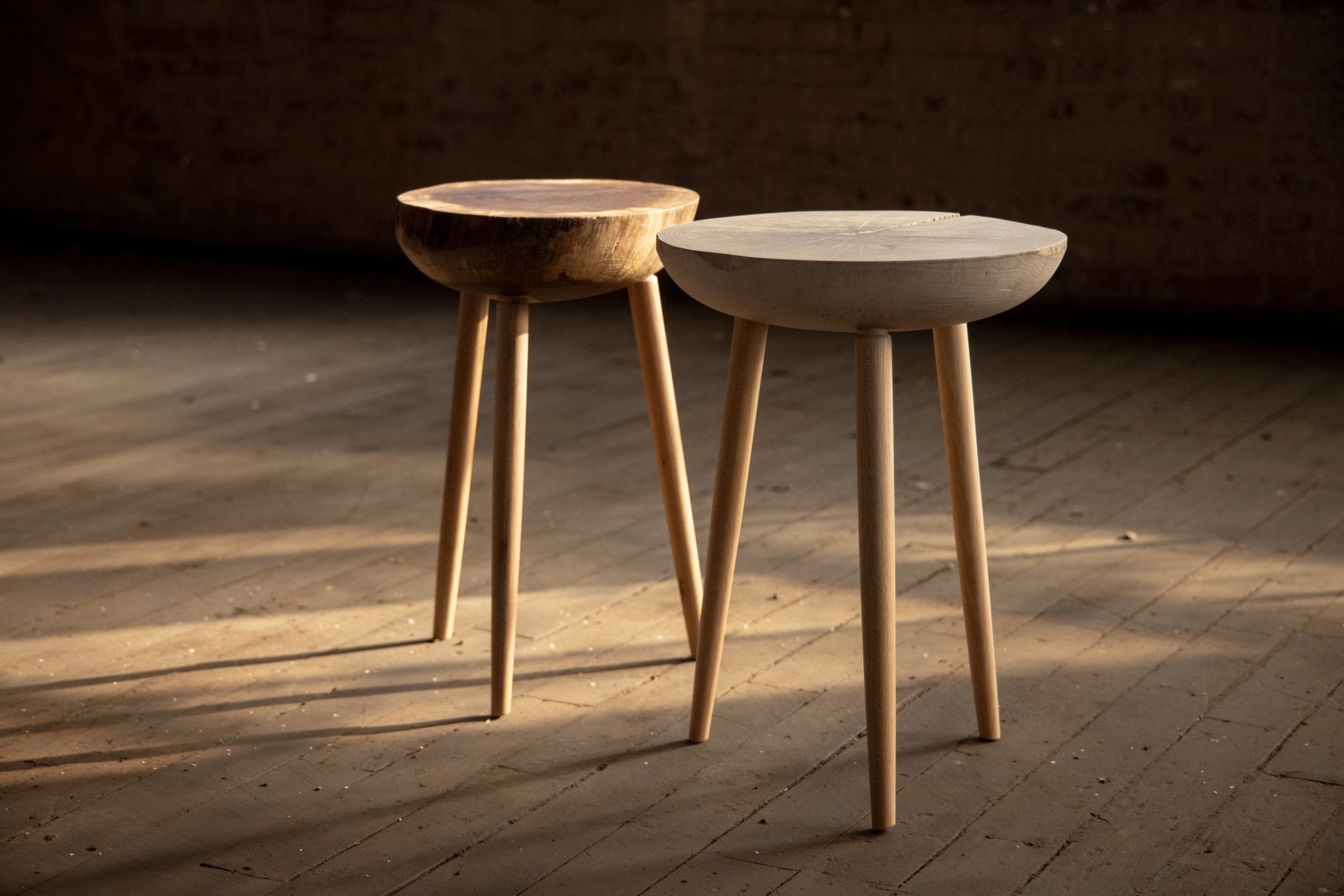 As COP26 draws to a close, there's never been a better time to consider how we interact with our urban environment, and the green spaces and natural havens our cities contain. To complement the carbon reducing commitments made by world leaders, we all have a role to play in reducing our own consumption, by recycling, upcycling, and preserving what we already have at hand.
Wood is one of the most precious resources we possess. Although lumber consumption has declined steadily since the mid-1960s, due in part to synthetic materials becoming available, America still consumes between 10 and 15 billion cubic feet (over 100 million tons) of wood annually, according to the US Department of Agriculture's Forest Service.
As environmental activists have highlighted, it is vital that we preserve as many of our trees as possible. Trees act as hyper-efficient carbon capture mechanisms, as well as providing us with building materials and, of course, looking beautiful.
Urban, recycled wood provides a sustainable alternative to traditional forestry plantation sources. Before we go any further, let's answer a key question.
What is Urban Wood?
Although it may sound like an oxymoron, since we normally associate forests with rural environments, urban wood is simply a blanket term for the trees and second-hand wood sources within an urban setting. This might include:
Felled trees, whether intentional or storm-caused
Reclaimed timber from building demolition
Repurposed wood from upcycled furniture
Timber from coppice woods within urban boundaries
All these sources can provide urban wood which can be sustainably managed, harvested and transformed into unique furniture.
Why We Create Urban Wood Furniture
When we use wood that would otherwise end up in landfill sites, we reclaim its functionality. We potentially replace an item of furniture that might otherwise be constructed from new timber. This breathes new life into wood with history, creating beautiful new pieces within minimum environmental impact.
The benefits of using such wood are many:
Every product made from reclaimed wood requires no new tree-felling
This wood comes pre-seasoned, with a unique history preserved in its grain.
Every piece is unique and characterful.
Urban wood products sourced locally require minimal shipping.
Reusing trees felled in storms turns a source of sorrow into an opportunity.
Upcycling old timber creates future heirlooms with renewed value.
Although America consumes around the same amount of wood as it produces, much is imported from overseas as well, and these imports spiked in 2021.  Trading Economics statistics reveal that in September alone, the US imported wood worth $47.4 billion from China, $41.1 billion from Europe, $32 million from Mexico and $29.7 million from Canada.
With all the logistics involved in transporting timber across the globe, the carbon cost of such profligacy cannot be overestimated. We need to become more reliant on homegrown, sustainably managed sources of wood. As recent supply chain problems have shown, importing wood at scale may not be sustainable in the long-term. Urban wood use is a small but valuable contribution towards lessening such challenges.
Other Environmental Costs of Wood and Furniture Imports
Whether you're importing finished wood furniture or raw timber, treating it with lacquers or varnishes, or staining wood for appearance or preservation, has environmental impact.  Wood stains can release VOCs (volatile organic compounds) as they dry, which can be hazardous to health.  Pesticides and fungicides are also contained within wood stains, particularly those intended for exterior wood.
When these treated woods enter landfill sites, these VOCs and pesticides can leach into the soil, making their way eventually into the water table. Furthermore, such treated woods are harder to upcycle safely than untreated sources.
Processed wood products such as plywood and MDF may recycle otherwise unusable wood, but much of their cost saving comes at the expense of further environmental damage. The MDF used as a low-cost timber alternative often contains urea-formaldehyde (a known carcinogen), used as a binding agent. 
These engineered wood products tend not to have the load-bearing capacity of raw timber, and can warp with moisture, heat, or humidity, rendering them useless for further reclamation and destined for landfill.
Timber is timber, and there is magic in simplicity. At Alabama Sawyer, we love the fact that we can make beautiful, functional furniture from urban wood knowing that it maintains both its intrinsic beauty and functionality.
Why We Love Urban Wood
At Alabama Sawyer, we love working with urban wood. As well as minimizing our impact on the environment, we believe our products have a uniqueness and a durability which make them much sought-after.
Here are just a few of our bestselling products:
Our

Fossil Tables

are so-called because they preserve and extend the life of the tree stumps from which they are made.

 

These live edge, rounded side tables are utterly unique, with the rings on their surface encoding the history of each tree. Simply constructed, they work perfectly in the modern home, as side tables, coffee tables or nightstands.
The

Parsons Coffee Table

is an elegant, finely milled contemporary classic.

 

Handcrafted from solid urban hardwood, these modern tables have a cool, understated charm which belies their reclaimed origin. Unadorned and unfussy, these pieces are both flexible and practical, while minimizing environmental impact.
Our

Dining Tables

are award-winners (Garden and Gun named them Overall Winner in their Best of the South Awards in 2017), and it's not hard to see why. We partner with a local legacy foundry, Sloss Furnaces, to create their statement pieces, each one unique. Available with milled or live edges, the unique beveled sides, simple wrought iron bases and beautifully milled tops create natural centerpieces for any room.
Alabama Sawyer produces eco-friendly furniture from urban wood sources, obtained locally and shaped with the unique character of each source taken into consideration. We mill our own wood, so that every state of the handcrafting process occurs on site.