Leigh and Velma's Spring Break (2019)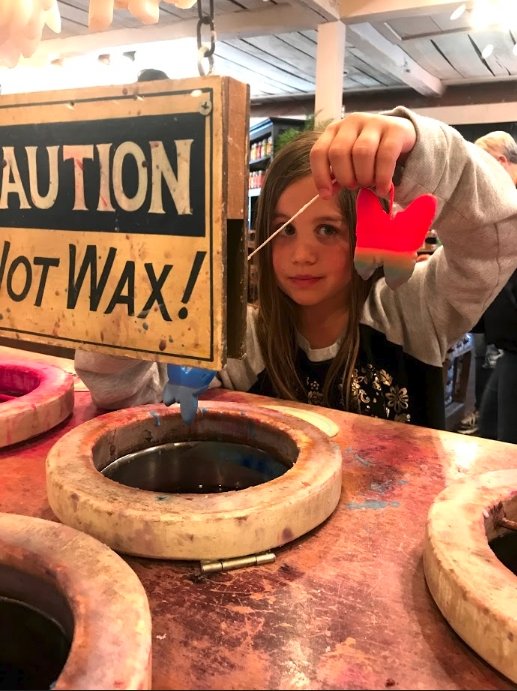 I am heading through the Smokey Mountains from Asheville, NC with my daughter, Velma, who is in the back seat. Pink's cover of "A Million Dreams" from The Greatest Showman pipes through the speakers, interspersed with Siri chiming out directions. "Continue on I-40 West towards Canton." 
We gain elevation. Static takes over the airwaves, so I turn off the music. The expertise of a previous chapter of my life, five years of driving mountain roads in Colorado, kicks in. The continuous line of freight trucks is prohibited from using the left lane, so it leaves me a private highway, but there is no shoulder. Each completed rolling turn reveals another.
I recall the past few days of our Mother Daughter Spring Break. We toured the opulence of the Biltmore Estate, a 250-room home built by George Vanderbilt in 1895. The diverse craft employed to build the 52 fireplaces alone are impressive. The Downton Abbey servant quarters deserve an Instagram takeover of @thingsorganizedneatly. The gardens are firmly in the realm of @accidentallywesanderson. We ate well and enjoyed our hotel stay, complete with in-lobby dog adoptions and West Coast Swing lessons. 
Highlights in Asheville included visiting Lexington Glassworks right off the main drag. The space could be our template for an artisan manufacturing space and gallery in Birmingham, complete with craft demonstrations. I met Connie from East Fork Pottery, the up and coming Heath of the East. The brief visit gave me a chance to connect for a moment with another female business owner. She also works with her husband. She is also an Angeleno living in the South. The business is growing, producing high quality craft in the US. Their new 70,000 SF space and they are already too small.
At the exact same time, in the very same region, Cliff and our son, Scout, are embarking on a four day trek on a section of the Appalachian Trail. Every year, 4500 "through hikers" leave their conventional lives behind and spend the better half of a year hiking 2,180 miles from Georgia to Maine. I fantasize what it would be like to check out for six months and only think about one foot in front of the other and preparing my next meal. Going to bed at sunset.
As I drive, my mind ruminates between two choices. Lean in. Ask for what we need to grow Alabama Sawyer. Or Pack up and Check out. 
The road straightens out. Farms appear with tall red barns and grass fed live stock from Central Casting. We pass Bush's Beans plant on the right. Who knew? We enter Pigeon Forge and meet up with our friends at Dolly Parton's Dream More resort and ride the tram to the park. Yes, it's called the "Dream More."
Perhaps you have heard the metaphor that starting a business is like building a plane, while it is taking off. Our first ride is Wild Eagle, a "wing coaster". Riders sit on either side of the track with nothing above or below, while it climbs, inverts and swoops. 
We loaded in. I tested Velma's and my protection at least three times. Then, I prepared for the climb, kept my eyes open and got ready to soar like an eagle. 
"They can say, they can say it all sounds crazy
They can say, they can say I've lost my mind
I don't care, I don't care, so call me crazy
We can live in a world that we design"
-----