ECO-BAKING: Banana Bread and Beyond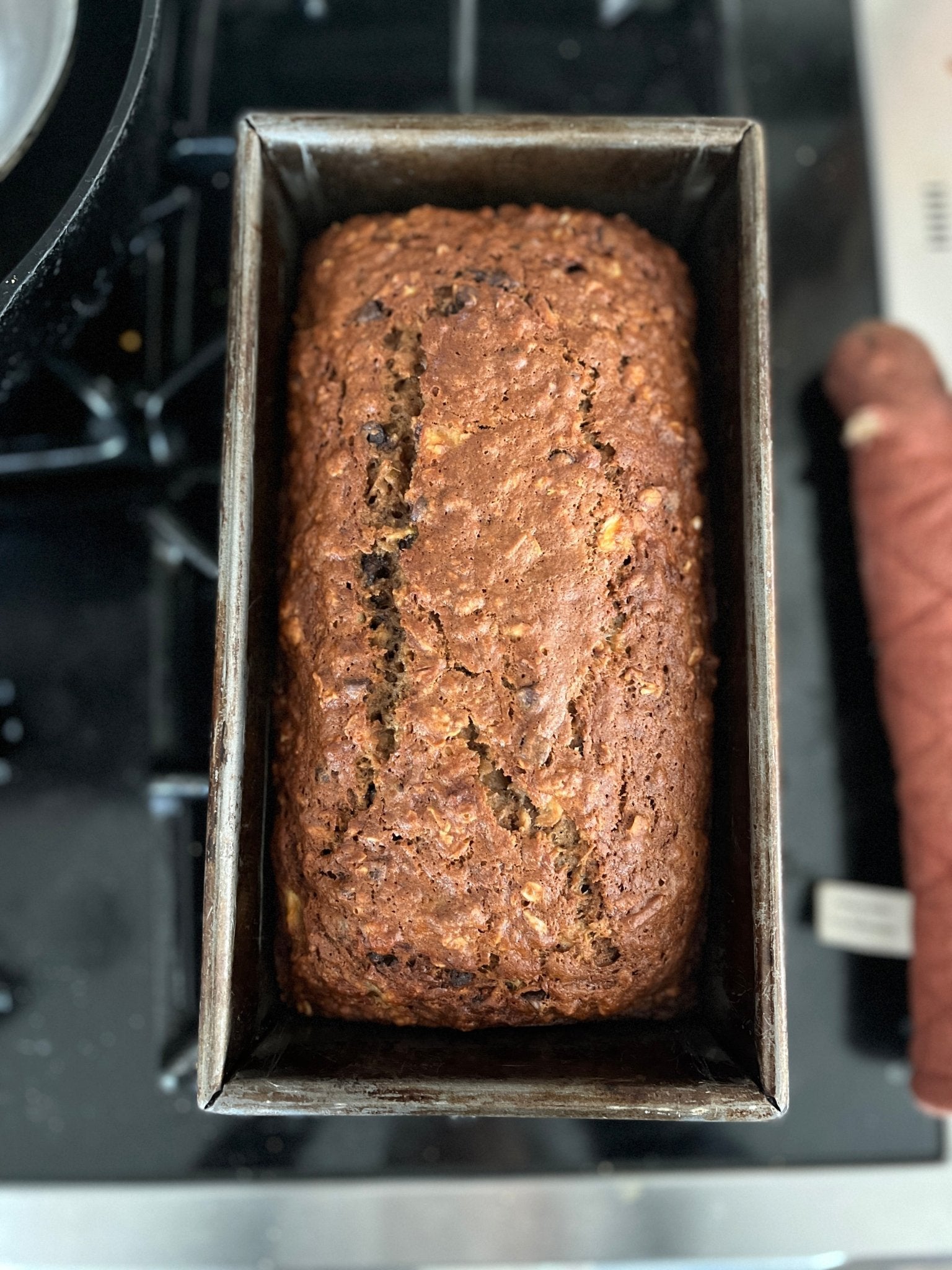 I buy bananas every week, but sometimes I don't eat them before they get brown, over ripe and unappealing.
Of course, you can always compost them. I know you compost the peels.
Ask yourself before you compost, is there something you can cook or bake. The best way to reduce food waste is to not to waste it!
Here are a few of my favorite food salvage recipes.
Coconut & Dark Chocolate Banana Bread
Ingredients:
1 1/2

 

cups

 

flour

1

 

teaspoon

 

salt

1

 

teaspoon

 

baking soda

3

 

overripe bananas, mashed

1

 

stick butter
3/4

 

cup

 

sugar

2

 

eggs
1/4

 

teaspoon

 

vanilla extract

1

 

cup

 

old fashioned oats
1/4

 

cup

 

shredded coconut
1/2

 

cup

 

dark chocolate chips, coarsely chopped
Directions
Preheat oven to 350 degrees. Butter the bottom and sides of one 5x10 loaf pan and set aside.

In a medium sized bowl, whisk together the flour, sea salt, and baking soda. Set aside.

In a small mixer bowl, add the butter and sugar and mix until light and fluffy. Add the eggs, one at a time. Add the mashed bananas, vanilla extract, oatmeal, coconut, and dark chocolate chips. Add the dry ingredients and mix until incorporated. Bake for 1 hour.

For the butter: in a small mixer bowl, add the butter, scraped vanilla beans, vanilla extract and honey. Beat until the butter is smooth and creamy and all the ingredients are well incorporated.
A few things you might not know about food waste
1.3 billion tons of food are wasted every year. A European or North American consumer wastes almost 100 kilograms of food annually, which is more than his or her weight (70 kilograms). Food waste generates 3.3 billions tons of carbon dioxide, which accelerates global climate change.
With trash, we talk about "reduce, reuse, recycle". If we use the same concept with food, reducing would be to buy less. Do that. Recycling would be composting. Do that too. 
Get creative in the kitchen and "reuse" your food. (Only if the food is not rotten or rancid.)
Basic and Easy Options to "Reuse" Food:
Vegetables and Herbs > Soup
Bones and Carcasses > Broth

Vegetables and Meat > 

Stir Fry
Bread and Pastries > Bread Pudding
Bread > Croutons

Vegetables and Meat >

 

Fried Rice